Inside story: How Modi kept currency ban a secret for months?
The success of Modi's 'surgical strike' on black money lay in secrecy.
Most ministers were informed about the demonetisation plan only ten minutes before the meeting.
For six months, the entire plan was kept under wraps.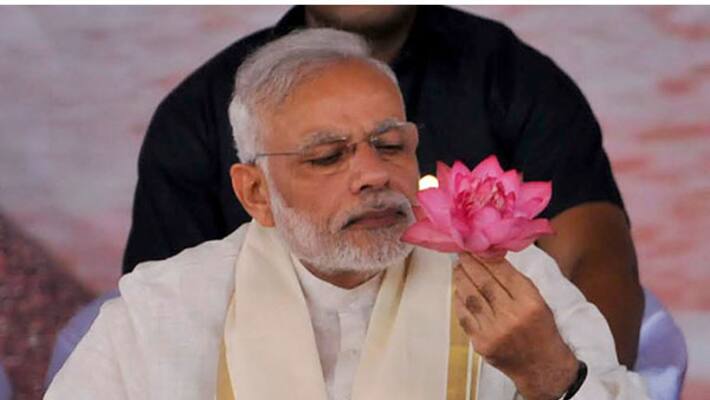 At the stroke of the midnight hour on 8 November 2016, when the world slept Prime Minister Narendra Modi carried out a "surgical strike" of epic proportions.
The success of this particular "surgical strike" depended solely on how well-kept the mission plan was and that exactly is how it happened. The plan to demonetise ₹500 and  ₹1000 currency notes has been brewing for the last six months.
In a bid to maintain secrecy, the cabinet secretariat even put a "no phone" policy in place, whereby all personal of the ministers were forbidden from carrying phones to meetings.
Even as the top government officials have been working on the plan for the last six months, most of the cabinet ministers came to know about Modi's grand plan only 10 minutes before his 8 pm television broadcast on November 8.

Several top officials and ministers were ordered to stay inside the cabinet meeting hall from 6.45 pm until 9 pm, and their phones were taken away. They were told to stay inside the meeting hall, till PM Modi finished his broadcast.
The rather bold move was not only a "surgical strike" on the black money hoarders but it also rather neutralised several terror threats including the fake cash inflow.
The most commendable part of the operation #CurrencyBan is the fact that there was no leak. The timing also was crucial as the announcement came in quite late in the evening, giving no time for black money hoarders to engage in any high-value transactions.
When Modi made the announcement, he created a "Tryst with Destiny" of sorts for India, wherein at the "at the stroke of midnight hour, when the world [slept], India [woke up to a new] life and freedom." 
Last Updated Mar 31, 2018, 6:50 PM IST