One Nation One Election: First panel meet decides to invite parties for their suggestions
A high-level committee, chaired by former President Ram Nath Kovind, convened to explore the feasibility of simultaneous elections in India. The committee aims to gather input from various political stakeholders and the Law Commission of India to make recommendations on conducting synchronized elections at all levels.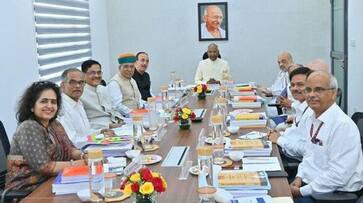 The recently constituted high-level committee, tasked with examining the feasibility of simultaneous elections in India and providing recommendations, convened its first meeting in New Delhi on Saturday. The committee meeting, chaired by former President Ram Nath Kovind, was attended by Union Home Minister Amit Shah, Minister of State for Law and Justice Arjun Ram Meghwal, former Leader of Opposition in the Rajya Sabha Ghulam Nabi Azad, former 15th Finance Commission Chairman NK Singh, former Lok Sabha Secretary General Dr Subhash C Kashyap, and former Chief Vigilance Commissioner Sanjay Kothari. Senior Advocate Harish Salve participated virtually, while Adhir Ranjan Chowdhury, the Leader of the largest opposition party in the Lok Sabha, was absent.
During the meeting, the committee outlined its working modalities and decided to invite recognized national political parties, state-level political parties in power, parliamentary representatives from various political parties, and other recognized regional political parties to provide their suggestions and viewpoints on the feasibility of simultaneous elections across the country. Additionally, the Law Commission of India will also be invited to contribute its suggestions and viewpoints on this matter.
The government had established the eight-member committee on September 2, with a mandate to examine and propose recommendations for conducting elections at all levels simultaneously. This includes national, state, and local body elections, with a focus on establishing a framework and timeline for such synchronized elections.
It is worth noting that until 1967, India conducted simultaneous elections across the country, with four elections held concurrently. This practice was interrupted when some state assemblies were dissolved prematurely in 1968-69, and the Lok Sabha was dissolved a year ahead of schedule in 1970, marking a departure from historical norms. Simultaneous elections had been part of the BJP's manifesto for the 2014 elections.
Last Updated Sep 23, 2023, 5:48 PM IST