Shimla considering odd-even scheme?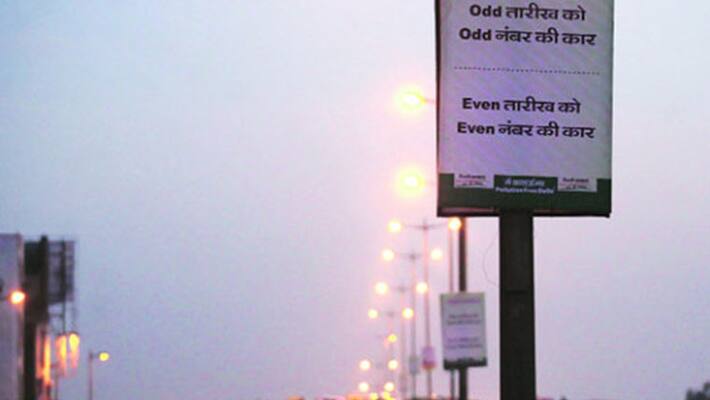 The Himachal Pradesh capital is a "fit case" for car-rationing odd-even scheme on the pattern of Delhi because emission of carbon dioxide and other green house gasses accounted for 35.91 per cent of total emission, Deputy Mayor of Shimla Municipal Corporation Tikender Singh Panwar today said.
 
An European Commission-sponsored study conducted for evaluating green house gas eEmissions in Shimla town has come handy to Shimla Municipal Corporation (SMC)authorities to bat for introducing the odd/even system for plying vehicles within municipal limits. The study report was released by Panwar.
 
Panwar said that SMC would write to National Green Tribunal (NGT) about it as odd/even system, coupled with use of battery-operated and CNG vehicles and tax on diesel vehicles entering the city could go a long way in reducing the carbon emissions besides decongesting the town.
 
He said that as per the green house gas emissions inventory prepared for Shimla under urban LEDs project funded by European Union commission and United Nations Habitat, Shimla city has a total energy consumption of 16,07,996 Giga Joules and the total GHG emission is 218,898 tonnes of carbon dioxide out of which electricity amounts to 59 percent, petrol 12 percent and diesel 28 percent.
 
The inventory would help in developing a comprehensive methodological framework to integrate low carbon strategies into all sectors of urban planning and development in order to make the city more livable with a major focus on reducing the GHG emission from stationary fuel combustion in residential sector which is 1,81,473 tonnes of carbon dioxide , Panwar said adding emissions from commercial sector is 5,876 tonnes of CO2 which is quite less as compared to residential sector.
 
Stressing that there is a need to switchover completely to renewable energy like use of solar panel for water heating, cooking and lighting in the commercial and residential sectors, he said what is needed is Analyse, Act and Accelerate for climate change mitigation.
 
The Deputy Mayor said that it was matter of concern that people are using less LPG and shifting to electric appliances due to higher cost of cooking gas but it was resulting in emission of green house gases.
Last Updated Mar 31, 2018, 6:56 PM IST