No stay on women's entry; Supreme Court refers Sabarimala case to 7-member bench
The Supreme Court on Thursday (November 14) referred the Sabarimala case to a larger bench after reviewing petitions seeking a rethink of the apex court's 2018 judgment that allowed women between the ages of 10 to 50 to enter the shrine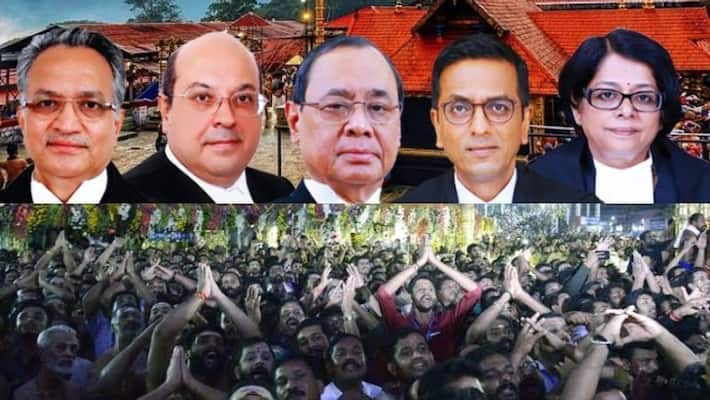 The Supreme Court on November 14 referred the Sabarimala case to a larger bench after reviewing the petitions seeking a rethink of the apex court's 2018 judgment that allowed women between the ages of 10 to 50 to enter the shrine 
The bench today was split on the issue with Justices Nariman and Chandrachud differing from the three other judges. 
The judges have not mentioned if the Supreme Court's September 28 verdict will be stayed. nA subsequent order will clarify if women can enter the temple when it reopens on November 16.
The court observed that the entry of Muslim women in mosque, Parsi women case and Dawoodi Bora case are similar to issues in Sabarimala review case. 
The apex court, by a majority verdict of 4:1, on September 28, 2018, had lifted the ban that prevented women and girls between the age of 10 and 50 from entering the famous Ayyappa shrine in Kerala and had held that this centuries-old Hindu religious practice was illegal and unconstitutional. 
The referral to a 7-member bench comes just two days ahead of the Sabarimala Temple reopening for the two-month-long 'mandalam' season from November 16.
Last Updated Nov 14, 2019, 11:27 AM IST