No relief for Arnab Goswami as Bombay HC reserves order in Anvay Naik's suicide case
The court said, "We can't pass any order today. Meanwhile, we will clarify that pendency of the petition will not bar the petitioner from approaching the sessions court for bail and if such an application is filed, it should be decided within four days."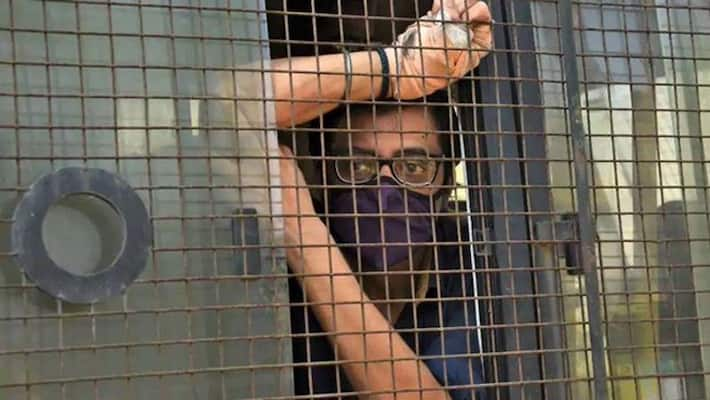 Mumbai: In an unconventional hearing, the Bombay high court on Saturday reserved the order in the interim bail plea filed by Editor-in-Chief of Republic TV Arnab Goswami, who is in judicial custody in connection with a 2018 case of abetment of suicide.
A division bench of Justice SS Shinde and Justice MS Karnik also granted Goswami the liberty to file a bail plea in a lower court and directed the court to decide on his bail plea, if and when filed, within a period of four days.
After hearing the matter for an entire day, a division bench of Justices SS Shinde and MS Karnik reserved the order. Once an order/judgment is reserved the court can take upto three months to deliver it. However, the bench said it will try to give the order as early as possible.
The court said, "We can't pass any order today. Meanwhile, we will clarify that pendency of the petition will not bar the petitioner from approaching the sessions court for bail and if such an application is filed, it should be decided within four days."
Goswami and two others -- Feroz Shaikh and Sarda -- were on Wednesday sent to 14-day judicial custody by the Alibag district magistrate court in connection with Anvay Naik suicide case.
Goswami, Feroz Shaikh and Nitesh Sarda – are alleged to have failed to pay money they owed to an interior designer named Anvay Naik, managing director of Concorde Designs Private Limited. Naik and his mother were found dead in their home in Kavir village near Mumbai in 2018. A suicide note said that the Goswami, Shaikh and Sarda had not paid dues amounting to Rs 5.4 crore.
The court said all the petitioners can seek regular bail under Section 439 (special powers of high court or court of session regarding bail) of the Code of Criminal Procedure.
The bench heard arguments by senior advocates Harish Salve and Aabad Ponda representing Goswami, senior advocate Amit Desai for Maharashtra government, Advocates Vijay Agarwal for Sarda for three days.
Last Updated Nov 8, 2020, 11:44 AM IST