Modi sarkar de-recognises 11,000 more NGOs, no FCRA to 25
Centre has denied renewal of FCRA registration to 25 NGOs after they were allegedly found to be involved in anti-national activities
It has also de-recognised more than 11,000 organisations for failing to apply for renewal.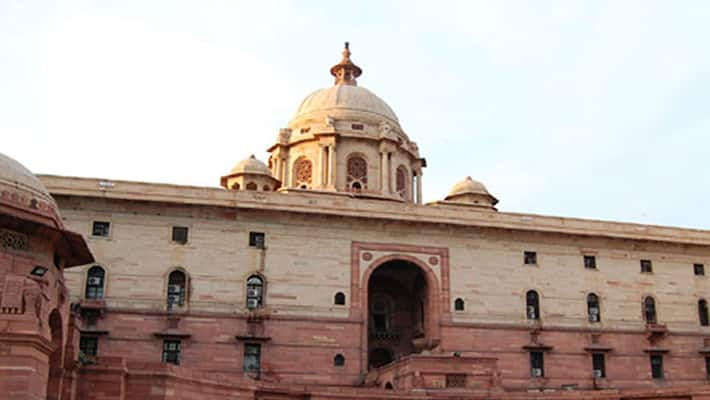 The Union Home Ministry said it has also cancelled the registration of 11,319 organisations that had not applied for renewal of registration under the FCRA by the June 30 deadline, thus preventing them from receiving foreign funds. 

"Their validity of the registration is deemed expired from 1 November 2016," it said.

Among those in the list are about 50 orphanages, hundreds of schools and institutions such as the Indian Statistical Institute and reputed NGOs that works for street children. 

The Home Ministry said it had closed the application for FCRA licence renewal in 1,736 cases due to "non-submission of documents or deficient documents or other statutory shortcomings within the stipulated time". 

These 1,736 NGOs include some branches of the Ramakrishna Mission, Mata Amritanandamayi Math as well as the Krishnamurthi Foundation of India, and they had applied online for renewal of their registrations before June 30, 2016.
    
The Ministry has now asked these 1,736 NGOs to submit their representations in support of deficiency in the application, through designated email usfcramha@ gov.in by November 8, 2016, failing which their registration will be cancelled. 

A total of 16,491 applications were received by the Home Ministry for renewal of FCRA registration and out of which 14,730 were granted renewal.
    

In 2015, the Union Home Ministry cancelled FCRA registration of 10,000 NGOs because they did not file their annual returns for three years in a row. 
Many of these organisations were defunct or did not want the FCRA registration in any case. The Centre's decision brings down the number of not-for-profit organisations permitted to receive foreign funding to 20,500, less than half of what it was two years ago when 42,500 were registered under FCRA, 2010. 

FCRA 2010 which replaced a 1976 law by the same name ended the system of permanent registration and required NGOs to seek renewal of their licence every five years.
The validity of FCRA registration of the NGOs was extended till October 31, 2016, but they were required to submit applications for renewal of registration by June 30. 

In its original form, the FCRA was enacted apparently to restrict the flow of foreign funds to civil society groups during the 1975-77 Emergency. Parliament had passed a stringent version of the FCRA in 2010, with the Congress-led UPA government insisting that NGOs that rely on foreign funds had to be prepared for greater scrutiny. 

The Modi government has so far cancelled the registration of more than 22,000 NGO for various alleged lapses.
Last Updated Mar 31, 2018, 6:37 PM IST