Nizamuddin connection: 12 people found hiding in mosque in Bengal
12 members of Tablighi Jamaat were found hiding in a mosque in North Dinajpur district of West Bengal. They hid for three weeks after returning from a religious congress arranged at the Nizamuddin Markaz in Delhi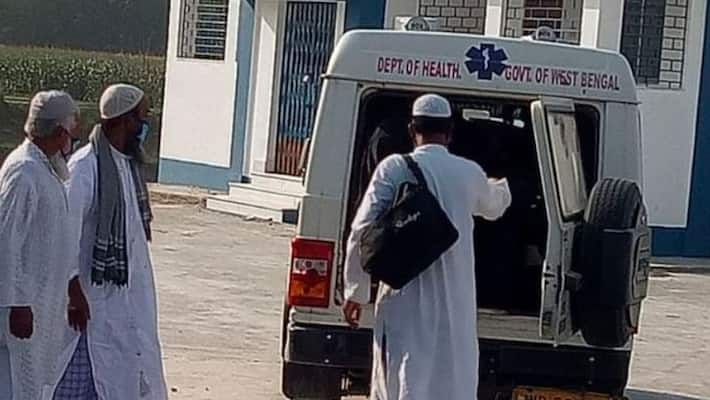 Kolkata:
12 members of Tablighi Jamaat from North Dinajpur district of West Bengal, who went to attend the religious congress arranged at Nizamuddin Markaz in Delhi, quietly returned and were hiding in a mosque in Islampur area for days, claimed the district police. A joint operation by police officials and the health department found them last Friday. All the 12 Tablighi members were sent to a quarantine centre. Ever since locals came to know of it, the coronavirus fear has gripped the area.
Sachin Makkar, DSP, Islampur, said that the Tablighi members returned from Delhi and hid in a mosque in the Gaisal area. After receiving a specific intelligence report, the district Police and the health officials in a joint operation raided the area on Friday. Tablighi members has been living in that mosque for three weeks, he added.
However, police and health officials claimed, none of them are showing COVID-19 symptoms such as fever, cough as of now. But, as a precautionary measure, they were sent to a quarantine centre in Panjipara of Raiganj district. Locals are obviously scared, but administration told them that there was no need to panic.
In March, as the coronavirus scare was spreading across the India, somewhere between two to three thousand Tablighi Jamaat members gathered at a religious congress in Delhi's Nizamuddin Markaz. They came from different states of India. Many foreign nationals were also present. They were all holed up in a six-storey building in an overpopulated area of the national capital. Since returning from that rally, one by one, Tablighi members tested positive for coronavirus. Many of them have passed away.  
Last Updated Apr 14, 2020, 5:53 PM IST