Mystery of Van Gogh's severed ear revealed in new book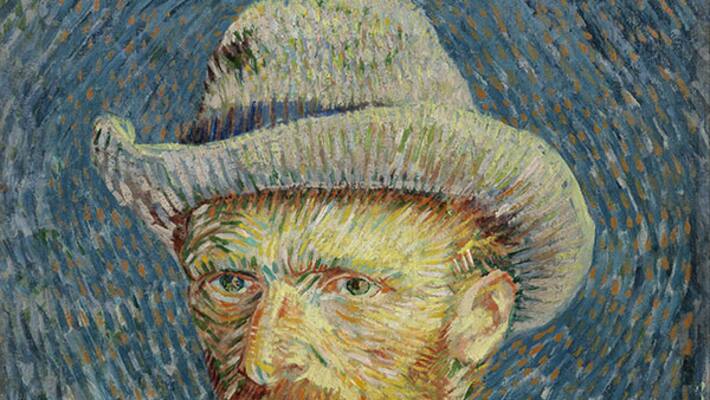 Van Gogh's Ear: The True Story, authored by UK-born writer Bernadette Murphy, "Reveals previously unpublished evidence about the painter's notorious breakdown," publishers Penguin India said.
According to existing theories, the post-impressionist artist who painted the iconic Starry Night, cut off his ear with a blade on a cold December night in 1888 and sent the severed organ to a prostitute named Rachel, frequented by him and French colleague Paul Gauguin.
However, Murphy debunks the 'Rachel Myth' in the book.  "Long presumed to be a prostitute, Murphy has discovered that Rachel was in fact Gabrielle, a maid in the red-light district of Arles in France and working at the brothel Vincent went to that night," publishers said.
"After seven years of meticulous research, Murphy has reconstructed Van Gogh's time in Arles, and casts new light not only on why he committed such a brutal act but also on how we view him, his art and his madness," they said.
As part of the research, the author examined the lives of all the local prostitutes in Arles to uncover the story of this "Mysterious girl, who was not a prostitute as has long been assumed, suggesting why the painter chose to give her his gruesome gift."
The book also brings to the readers a previously unpublished diagram showing exactly how much of his ear the artist really cut off.
The sketch by Dr Felix Rey, who treated Van Gogh the day after his breakdown is currently housed in the Bancroft Library of University of California in Berkeley.
"This investigation has been an incredible adventure and discovering the document was an extraordinary moment. From my little house in Provence I couldn't believe I had found something new and important about Vincent van Gogh, but it was a vital detail in my complete re-examination of this most famous of artists, the key people he met in Arles and his tragic end," Murphy said.
After his breakdown, Van Gogh painted two self-portraits with a bandaged ear. One is in a private collection and the other – "Self-Portrait with Bandaged Ear by Vincent van Gogh, 1889" – is held at the Courtauld Gallery in London.
Both artworks were painted shortly after Van Gogh returned home from the hospital.
"Through painstaking detective work, using her local knowledge and delving deep into Provencal archives, the author constructed a database of the inhabitants of Arles in the late 1880s, eventually building a record of dates and occupations for 15,000 people, many of whom Van Gogh would have known during his time there," publishers said.
A BBC documentary with the same name as the book is scheduled for broadcast in August this year, in which English journalist Jeremy Paxman is set to join Murphy as she solves one of the most perplexing art mysteries of all times.
Last Updated Mar 31, 2018, 6:55 PM IST