Muslim leader fears for life, says conspiracy to kill him for speaking on CAA
A Mangaluru based Muslim leader who is also popular in Kerala has filed a complaint with police, seeking protection following an alleged attack. The Khazi and his relatives blame local media of editing a video of his speech on CAA and portraying him as a supporter of CAA, which they say, have enraged few organisations.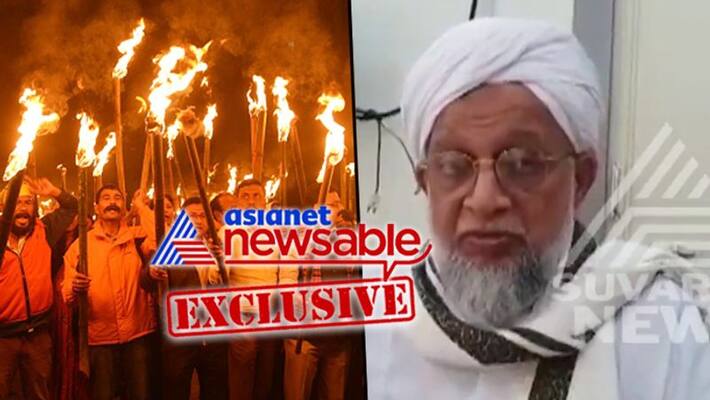 Kerala based Khazi Twaka Ahmed Al Azhari, aged 70, has sought protection from Mangaluru Police after an alleged plot to kill him. The Khazi and his relative state that, on February 8, a metal piece was placed on Mangaluru Kerala route which punctured the tyre of Khazi's car. Fearing that there was a ploy to kill him, he has complained to police.
"
A report by Suvarna News provided the opportunity for the Khazi and his relative to explain their ordeal. They alleged that the speech of the Khazi on CAA was tweaked and his appeal to keep calm and peace, was distorted and he was portrayed as a supporter of CAA. It was due to this that Khazi has had to face embarrassment, and the biggest Jamat (congregation) of Kerala has sought an explanation.
The relative of Khazi, Abdul Razaque, says, Al Azhari is also a witness in the case involving the murder of another Khazi. "People may be trying to kill him for that reason," he states.
"
Razaque also said that he received phone calls from persons claiming they were from PFI and other outfits who issued a warning for protecting the Khazi and that they will murder the Muslim leader.
Last Updated Feb 27, 2020, 2:03 PM IST