Modi hopes for productive Parliament session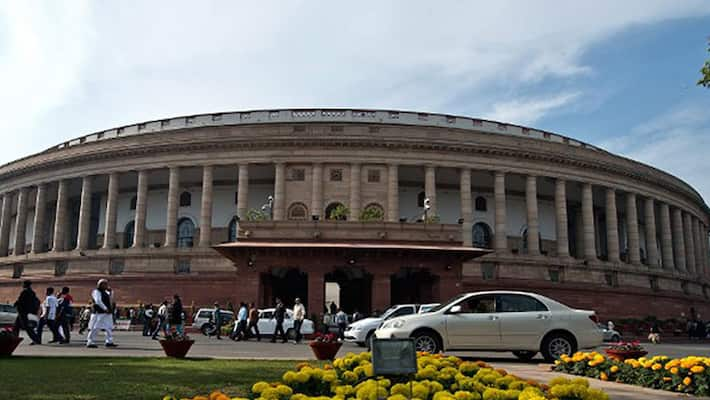 As the second half of the Budget session got underway, Prime Minister Narendra Modi today hoped that members of all parties will discuss issues in a democratic spirit and take good decisions.
With Opposition, the Congress is planning to target the government over the imposition of President's Rule in Uttarakhand, Modi hoped that members will involve themselves in free discussions like the last time and important decisions will be taken.
"The first part of the Budget session was very productive. All the parties helped in running the Parliament smoothly and many important decisions were taken. And the MPs of all parties seemed happy about this. This time, too we will discuss issues with similar enthusiasm and as per the tradition of democracy and take good decisions. This is my belief," said PM Modi.
Even as the government has listed a long agenda for the session, including the passage of 13 bills in Lok Sabha and 11 bills in Rajya Sabha, there is an understanding among its floor managers that pushing contentious measures like GST won't be possible in the first few days.
Congress backed by the Left, JD(U) and other opposition parties, is determined to corner the Centre over the imposition of President's rule in Uttarakhand and Arunachal Pradesh, calling it an "assault" on the federal structure.
The NDA government is likely to counter attack by citing instances of President's rule during Congress regimes or governments backed by it or other Opposition parties were in power at the Centre.
Last Updated Mar 31, 2018, 6:48 PM IST