Still negotiating for 'cheaper' Rafale deal: Parrikar
Parrikar accused the Congress of spreading rumours that the Rafale deal was being signed for $ 9 billion.
     
"We will reduce the deal value and we will save a lot. We will show them that we curved out a better deal that what the UPA government was getting that time," Mr Parrikar said in the Lok Sabha during Calling Attention Motion on the controversial AgustaWestland VVIP helicopter deal.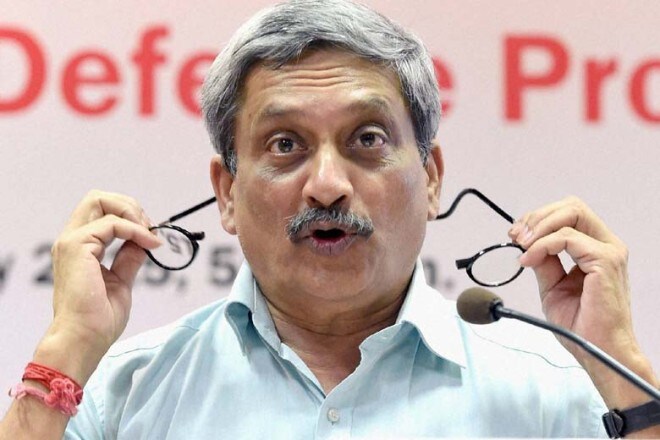 He said Congress had spread the word that the Rafale deal was signed for $9 billion, which got widely reported. "In such a situation, even other people also get carried with such false information," Mr Parrikar said.
     
The BJP had last month tweeted a graphic, saying that the Rafale combat aircraft deal has been "finalised" and the Narendra Modi government had saved over Rs. 21,000 crore in the "re-negotiation" with the French government.
     
The Defence Minister had later clarified that it is not complete as yet but at an "advanced stage" and the intention is to "close it quite soon".
     
India has been bargaining hard with France over the pricing of the 36 fighter planes, a deal that was announced first during Prime Minister Narendra Modi's visit to Paris in April last year.
     
Parrikar was responding to Congress leader Jyotiraditya Scindia who said that the previous UPA government was doing the Rafale deal for $10 billion.
     
"Jyotiraditya Scindia took total liberties with the truth by saying that they were doing Rafale deal worth $10 billion. First Rafale deal did not happen, their defence minister had written it.. he was scared that his image would be tarnished...," Mr Parikkar said.
     
Arguing that Antony had left it to others to finalise the deal, he said, "He (Antony) had written that L-1 determination is done and now negotiate price. After finalising it, bring it back to me to check up if the company is L-1. I have never in my lifetime seen such a comment".
     
"They would have had the experience from Agusta deal and that is why they had wrote it on top of Rafale deal (file)," he said.
Last Updated Mar 31, 2018, 7:00 PM IST