MNS ₹5 crore demand: BJP opposes 'Mushkil' donation
Parrikar said the govt does not appreciate catching anyone's neck to contribute.
Fadnavis maintained that he had opposed the offer.
Naidu termed the demand "wrong" and said the govt has nothing to do with it.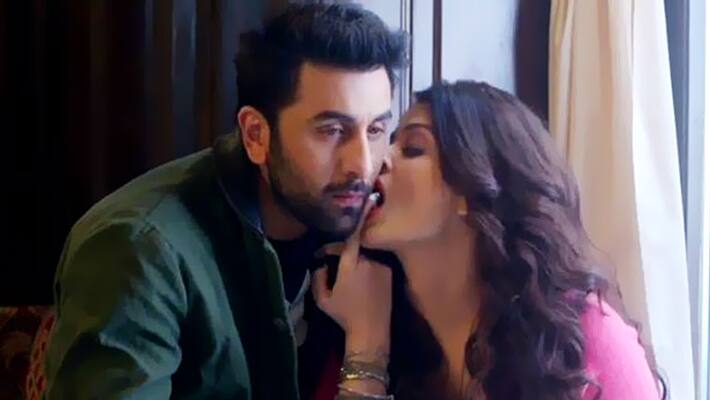 The ₹5 crore demand by MNS from the makers of 'Ae Dil Hai Mushkil' for Army welfare fund to ensure its smooth release continued to generate heat today with two central Ministers disapproving of the deal and Maharashtra Chief Minister Devendra Fadnavis maintaining he was opposed to it.
      
Defence Minister Manohar Parrikar said the government does not appreciate catching anyone's neck to contribute, making it clear that donation to the Army was "voluntary" while Information and Broadcasting Minister M Venkaiah Naidu dubbed the MNS demand as "wrong".
      
Fadnavis, who is facing heat over "brokering" the deal between the film makers including Karan Johar and MNS chief Raj Thackeray, maintained that he had opposed the offer of the ₹5 crore contribution to the Army welfare fund.
      
Fadnavis, however, defended his intervention to resolve the issue, saying democratic governments at times would even talk to separatists and left ultras for the sake of peace.
      
Johar's film faced protests by workers of Maharashtra Navnirman Sena (MNS) for casting Pakistani actor Fawad Khan. The film's smooth release, later this week, was ensured at a meeting of Film Producers' Guild, producers and Thackeray, mediated by Fadnavis last week.
     
A key demand conceded at the meeting was ₹5 crore contribution from makers for the army welfare, which sparked strong reactions from opposition parties and some army veterans.
      
"The concept is voluntary donation and not catching neck of someone. We don't appreciate it," Parrikar told reporters in Delhi on the sidelines of the naval commanders conference.
     
The Defence Minister said the concept behind the newly created Battle Casualty Fund was to ensure that all those people who wanted to donate voluntarily for welfare of the family of martyrs could do so.
     
"There will be a scheme managed by MoD with assistance from Adjutant General Branch concerned. It is a voluntary donation and therefore we are not concerned with anyone demanding something to be donated to that," he added.
      
Naidu while terming the demand as "wrong" said the government has nothing to do with it.
      
"That was a wrong proposal. We don't agree with their (MNS) proposal. Maharashtra Chief Minister has also clarified that he was not a part of the proposal that was made by some other party...," Naidu told reporters in Delhi.
     
Stressing that the matter was between "some party" and the "producer", he said the government does not "subscribe to that thinking at all and has no to role play".
    
"Thackeray had put three demands, out of which there was no objections to the other two. When the issue of ₹5 crore came up, I intervened and made it clear to the Film Producers' Guild that they need not have to agree to it. I also told them that the contribution has to be made voluntarily. However, it was producers' decision to accept it," Fadnavis said last evening at his residence 'Varsha'.
     
"I categorically told that although it is nice that the Guild has decided to stand by the families of our martyrs but it is not a compulsion. Still if they wish to do, they may contribute whatever amount they feel (is) appropriate. This figure of (₹) 5 crore came from MNS but was not agreed in the meeting and turned down then and there only," he said. 
Last Updated Mar 31, 2018, 6:39 PM IST