Menstruating women will be reborn as bitches if they cook for husbands: Bhuj seer shocker
Videos from preachings of one Krushnaswarup Dasji, spiritual leader of the Swaminarayan Bhuj Mandir sect, reveal the regressive attitudes that still prevail around menstruation. His followers run the Bhuj hostel where students were made to strip.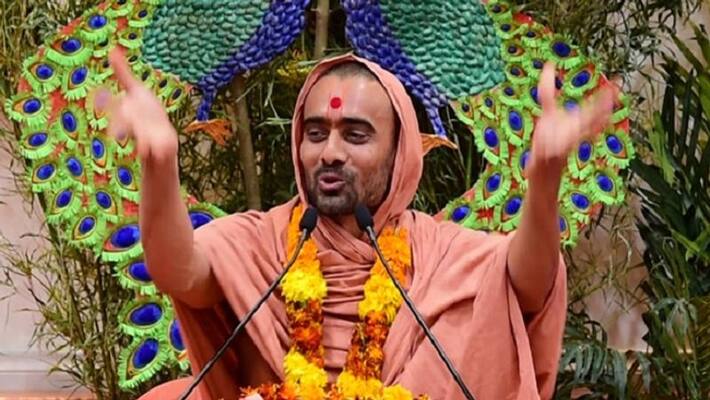 Ahmedabad: Earlier this month, an educational institution in Gujarat kicked up a controversy after its authorities asked 68 undergraduate hostellers to remove their innerwear. It was later revealed that the girls were being asked by the management of the Shri Sahjanand Girls' Institute (SSGI) in Bhuj to prove that they were not menstruating.
Set up in 2012, the college was moved to the premises of the Shree Swaminarayan Kanya Mandir in 2014. It is run by the Swaminarayan Bhuj Mandir. A video of the preacher of the sect suggests the misogyny behind the move, right from the top.
In a video of one of his lectures, Swami Krushnaswarup Dasji of the Swaminarayan Bhuj Mandir can be seen telling his followers, "A menstruating woman who cooks food for her husband will be reborn as a 'kutri' in her next life, whereas her husband is doomed to be an ox in the next avatar."
He justifies his remarks by saying that these rules have been "outlined in the Shastras".
The spiritual leader can also be heard telling men to learn how to cook so that menstruating women do not break their "dharma".
The self-acclaimed preacher also advised his male followers to learn how to cook before getting married. His statements suggest that claims of ill-treatment meted out to girl students at the college run by his religious sect are not entirely far from reality.
Hostel mates, who live under the constant fear of being pulled out and isolated during their menstrual cycle, told Ahmedabad Mirror that it is mandatory for girls to declare their period in a register and shift to a basement in the hostel during this time. She also revealed that menstruating students in the hostel are not allowed to enter the main dining hall during this time and are served food in a common passage.
Last Updated Feb 18, 2020, 4:44 PM IST