Mamata vs Governor: War of letters amid coronavirus outbreak in West Bengal
At a time when people are panicking in West Bengal due to coronavirus outbreak, we take you to another battle taking place between Nabanna (state secretariat) and the Raj Bhavan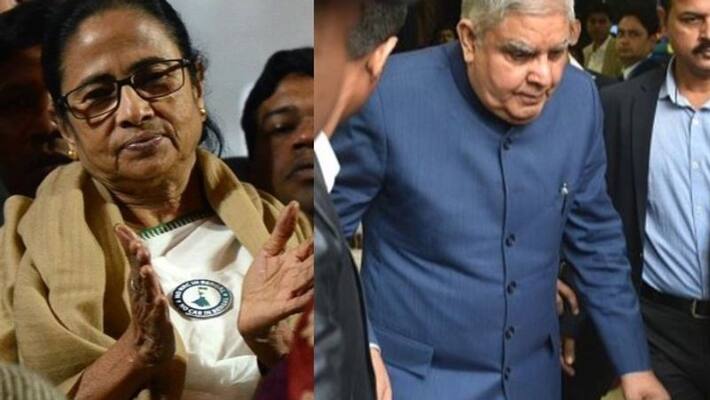 The Governor of West Bengal has responded with a stern letter after he was accused by chief minister Mamata Banerjee of repeatedly interfering in the state's functioning.  Jagdeep Dhankar has alleged that Mamata Banerjee's 'Muslim appeasement' has reached "the point of shamelessness".
At a time when people are panicking in West Bengal due to coronavirus outbreak, we take you to another battle taking place between Nabanna (state secretariat) and the Raj Bhavan. This political battle began on Thursday evening when chief minister Mamata Banerjee sent a  five-page letter to Governor Jagdeep Dhankar, accusing him of repeatedly interfering in the functioning of the state administration.
On Friday morning, the Governor responded with a stern reply. He said, as an administrative head, Mamata Banerjee's 'Muslim appeasement' has reached the "point of shamelessness".
In a 14-page long letter, the Governor expressed dissatisfaction with multiple issues. He broke down his statement into 37 points. The most notable of them is the allegation of minority appeasement against the Bengal chief minister. 
According to Dhankar, Mamata Banerjee is biased, that she is now losing her temper even when asked about the Nizamuddin-Markaz incident. "It seems like a 'communal question' to her." Reportedly, the Governor has repeatedly pointed his finger at the chief minister on this issue.
In the letter, the Governor also directly attacked the chief minister over the state government's COVID-19 reactions. He alleged that the health system of the state is being neglected throughout. Many patients are being tested COVID-19 positive in the hospitals, while efforts are being made to suppress those data, even deaths are being denied by the administration. He also brought up issues of under-testing in the state, lack of adequate PPEs and attacks on health workers. "All is well in the state," this pretence could lead to even greater danger, warned Jagdeep Dhankar. 
Last Updated Apr 24, 2020, 7:05 PM IST