Mamata locks horns with Governor: I'm elected and you are nominated, says CM's letter bomb
At a time when West Bengal is battling the spread of COVID -19 infection, the relations between chief minister Mamata Banerjee and Governor Jagdeep Dhankhar has reached a new nadir on Thursday with Mamata writing to him stating that Governor seems to have forgotten that he is a nominated member, while she is an elected representative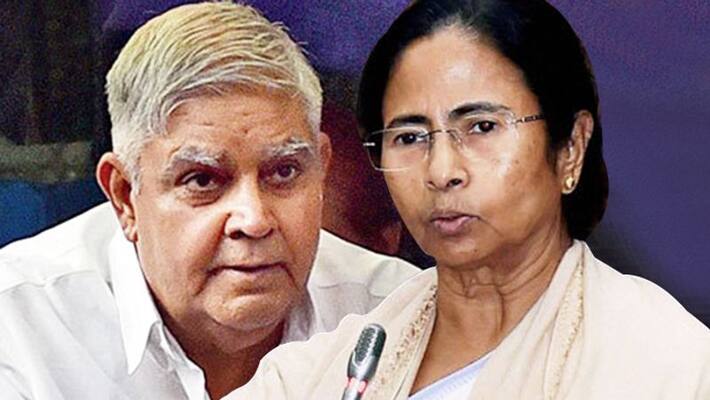 Kolkata: In a faceoff between West Bengal CM and the Raj Bhavan, writing a strong worded five-page letter, Mamata Banerjee on Thursday accused Governor Jagdeep Dhankhar of repeatedly interfering in the functioning of the state administration. She also alleged that Dhankhar had crossed his constitutional limits as a Governor and insulted BR Ambedkar by doing so.
In a five-page letter to the Governor the Bengal chief minister said, "You attacked me directly, insulted my ministers and officers. The way you speak is unconstitutional. Judge for yourself, who has crossed Constitutional rights and even basic norms of decency between constitutional bodies."
Mamata Banerjee also reminded Jagdeep Dhankhar that she is an "elected chief minister of a proud Indian state" whereas he is nominated. She questioned how, being an nominated constitutional figure, he is interfering in an elected cabinet and its administrative work. "You can ignore the advice of me and my cabinet, but you should not ignore Ambedkar. Your comments insulted my office. I am shocked," stated Mamata in the letter.
The Governor of Bengal acknowledged receiving the chief minister's letter in a tweet and wrote he will respond on Friday. He also hinted to reveal 'the real picture' to the people of the state.
 
Last Updated Apr 24, 2020, 1:13 PM IST