Over 29,000 Maharashtra villages declared as drought-hit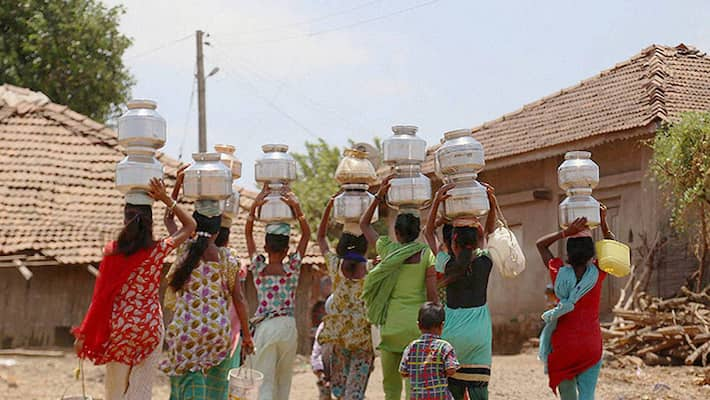 The BJP-led Government in Maharashtra has declared over 29,000 villages of the state as drought hit, mostly in parched Marathwada and Vidarbha regions where the grim situation was earlier described as 'drought-like.'
The government through a corrigendum yesterday clarified that wherever reference is made to a 'drought-like situation' in the state manual, it would be read as 'drought,' in accordance with an assurance it gave to the Bombay High Court recently.
The opposition Congress and the NCP, however, said today the Fadnavis Government was not serious in addressing the situation and the belated move was only meant to avoid judicial action.
Chief Minister Devendra Fadnavis on his part said the villages that have now been declared as affected by drought were already receiving benefits from the government and that the Drought Manual provided only for the word 'drought-like.'
"We had already declared a drought-like situation in these villages. All the benefits which are needed to be given were accorded. The High Court asked us why 'drought-like' and not 'drought (is used in reference to the affected  villages). We pointed out that the Manual was adopted more than 25 years back and it provides for the word drought-like. There is no word as drought in the manual," Fadnavis told PTI.
However, the State Congress president and former chief minister Ashok Chavan said the government is not serious in tackling the crisis and that the decision has been taken keeping in mind the monsoon season which is due shortly."The government is simply not serious on tackling drought. They were scared that the courts might take action against them and thus chose to simply adhere to the court and make the necessary changes," he said.
Last Updated Mar 31, 2018, 6:49 PM IST