Maharashtra: Congress-NCP-Shiv Sena lock horns with BJP, move MLAs out of Maharashtra
BJP reacted to the upset cries of Shiv Sena-NCP and Congress. It questioned if Shiv Sena breaking off 30-year-old alliance with BJP was not murder of democracy. Meanwhile, NCP and Congress have moved their MLAs out of Maharashtra to prevent poaching.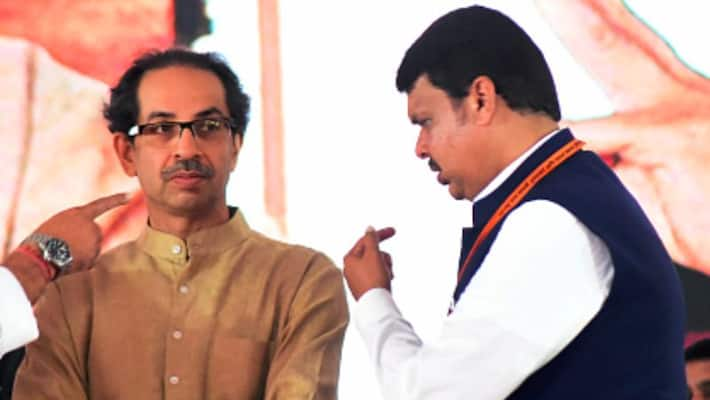 Mumbai: After the swearing in of Devendra Fadnavis of BJP as chief minister of Maharashtra, the Shiv Sena and NCP held a press briefing followed by the Congress in which the parties slammed the BJP. But soon, BJP reacted and lashed out at the alliance.
The revoking of President's rule and BJP forming government in Maharashtra came in as a shocker for the Nationalist Congress Party (NCP), Shiv Sena and Congress.
Speaking on the same, Shiv Sena chief Uddhav Thackeray and NCP held a joint press meet. NCP chief Sharad Pawar said that action will be taken against Ajit Pawar who supported the BJP and said that he had the support of 30 NCP MLAs.
NCP's rebel leader Ajit Pawar was sworn-in as deputy chief minister of Maharashtra earlier today.
Sharad Pawar also said that NCP and Shiv Sena's alliance is still active and that all MLAs except for Ajit Pawar are with the NCP and have not supported the BJP.
Speaking to media, Congress leader Ahmed Patel said that Congress will take both legal and political action against BJP's formation of government in Maharashtra.
He said that NCP, Shiv Sena along with Congress will defeat the BJP during the trust vote.
To prevent poaching, Congress has shifted its MLAs to Bhopal. NCP too is shifting its MLAs out of Maharashtra.
Reacting to these allegations, BJP slammed the alliance and questioned Shiv Sena's integrity and asked if Shiv Sena breaking a 30-year-old alliance with BJP not against democracy.
He said that there is no confusion over mandate as people want Devendra Fadnavis as their chief minister.
Last Updated Nov 23, 2019, 5:45 PM IST