Living together as husband and wife based on marriage agreement has no legal sanctity: Kerala HC
Section 498A of the IPC provides the punishment for the husband or the relative of the husband of a woman who subjects her to cruelty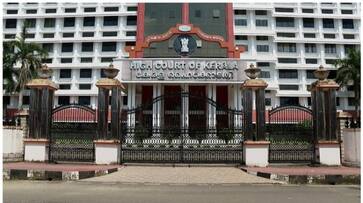 Kochi: The Kerala High Court has issued a new rule that redefines the applicability of Section 498A of the Indian Penal Code (IPC). The court has clarified that a case cannot be filed against a living-together partner under IPC 498A. Section 498A of the IPC provides the punishment for the husband or the relative of the husband of a woman who subjects her to cruelty.
The High Court issued the rule based on the incident that happened in 1997 when two people from Palakkad fell in love and decided to live together. Both of them decided to get married later and agreed to live together. Meanwhile, there were some differences of opinion among the partners. The husband's family also expressed their displeasure with this relationship and started misbehaving. After the relationship deteriorated, the woman committed suicide by pouring kerosene on fire.
The trail court convicted the man and family under sections 498A, 306 IPC and was upheld by the appellate court. The revision petitioners thus approached the High Court
The court clarified that no evidence was brought on record to show that the marriage between the petitioner and the deceased were solemnized under any form of marriage. Since the marriage between the two was not registered under the law, the case cannot be considered harassment in the husband's house. The court pointed out that the two were not husband and wife before the law. The two entered into an agreement stating that they would start living together and get married later. Justice Sophia Thomas said that IPC 498A is not applicable as there is no valid marriage certificate. The petition was filed in the High Court by the Palakkad native and his family, who were convicted by the trial court in the case of a living-together partner's suicide.
The court found that the prosecution was unsuccessful in proving the offences of cruelty against the petitioners. The court thus ordered their release from the prison.
Last Updated Oct 17, 2023, 2:03 PM IST