Kunal Kamra issues legal notice to IndiGo on his flying suspension for 6 months
Kamra's advocate Prashant Sivarajan said that there had been a total non-compliance of the principles of natural justice in as much as his client at no point of time was informed of the allegations against him and neither had he been provided with a copy of the complaint as made by any passenger or crew member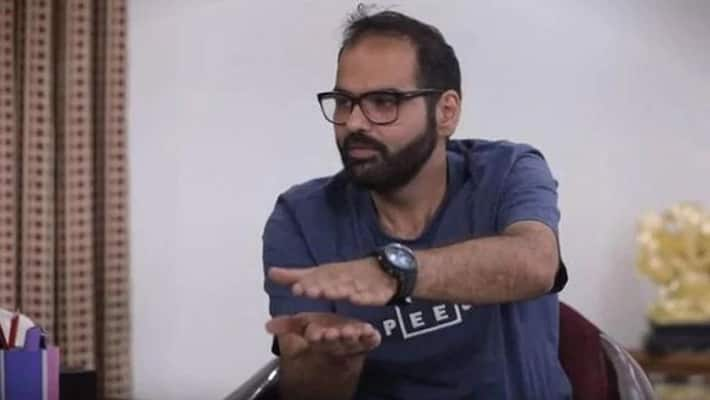 New Delhi: Stand-up comedian Kunal Kamra, who has been controversy's favourite child after being banned by four airlines for heckling Republic TV's editor-in-chief Arnab Goswami on a flight, has now issued a legal notice to IndiGo airlines which had banned him from flying with the airlines for a period of six months.
"In light of the recent incident on board 6E 5317 from Mumbai to Lucknow, we wish to inform that we are suspending Mr Kunal Kamra from flying with IndiGo for a period of six months, as his conduct onboard was unacceptable behaviour," the airline had tweeted soon after a video posted on social media showed him asking Goswami if he is a coward or a journalist.
The legal notice was issued through Partner at Lawmen & White, advocate Prashant Sivarajan and stated that the airlines was required to do the following:
·         To revoke the suspension of Kunal Kamra from flying with IndiGo airlines for a period of six months with immediate effect
·         To tender unconditional apology towards him in all leading newspapers as well as electronic media and on all of the social media platforms currently being operated by the airline
·         To pay a compensation of Rs 25,00,000 on account of the mental pain and agony suffered by him as well as losses incurred on account of cancellation of his scheduled shows and programmes in India as well as abroad on account of adoption of a totally illegal, arbitrary and high handed procedure which is against the extant DGCA CAR on the subject matter
·         To take action against the errant officials responsible for imposing the instant ban in abrogation of the DGCA CAR as notified under Rule 133A entailing imposition of penalty under S No 13 of Category III of Schedule VI of the Aircraft Rules, 1937.
Kamra through the notice said it was in exercise of his right to freedom of speech and expression as enshrined in Article 19(1)(a) of the Constitution, he indulged in a conversation with a fellow passenger, Arnab Goswami. He also added that Arnab himself did not react nor did he ask the flight crew to intervene at any point of time.
The notice also stated that he also made it a point to apologise to each and every crew member and both pilots individually for any inconvenience that may have unintentionally been caused.
Freedom to travel both within the country and outside the confines of the territory of the state, has been regarded by the Supreme Court as axiomatic as well as an inherent part of the expression "personal liberty" occurring in Article 21 of the constitution, it said.   
Last Updated Feb 1, 2020, 4:10 PM IST