Killing 150 crows for kaka biryani lands two men in jail
150 dead crows were seized by Tamil Nadu Police in Rameswaram. The crows were killed by vendors to make crow biriyani, popularly known as kaka biryani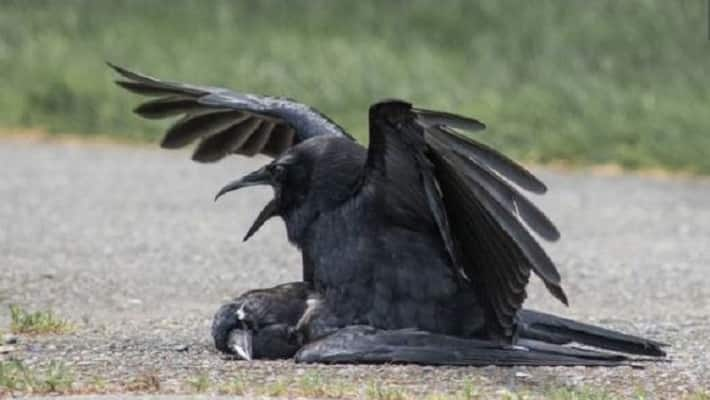 Rameswaram: Two men were arrested in Tamil Nadu's Rameswaram for killing and selling crow meat in a chicken stall. Tamil Nadu Police seized 150 dead crows from the duo.
 
The killing of crows came to light when pilgrims at the temple town noticed the crows dying after feeding on the rice offered by them related to a ritual.
Following this, the officials conducted an enquiry and found that the birds died after consuming liquor-laced food offered by the poachers, who sold crow meat to chicken stalls.
These stalls mix the crow meat with that of chicken before selling it to roadside eateries, they added. It is also reported that the sellers would also use the meat to make kaka biriyani, which is popular in Tamil Nadu.
In a similar incident, in 2016, Chennai Police and animal rights activists busted roadside eateries in the city for kidnapping and killing pet cats for their meat to use in biriyani. It is also reported that the police had rescued 16 cats  housed in deplorable conditions.
Last Updated Feb 1, 2020, 5:37 PM IST