Kerala: Woman SI assaulted while executing warrant; accused arrested
A female sub-inspector (SI) named Shanti K Babu was assaulted during a warrant at Elivikkara in Kottayam district on Sunday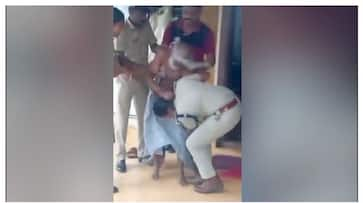 Erumeli: A female sub-inspector (SI) named Shanti K Babu was assaulted during a arrest warrant at Elivikkara in Kottayam district on Sunday (Oct. 16). The accused was identified as  V. J. Sreedharan. Additional police personnel arrived at the scene and subsequently arrested him.
The police team came to execute an arrest warrant against Sreedharan in the case of assaulting a neighbour woman in 2013. Meanwhile, he entered the house and closed the door. When the police tried to break  the door, a clash ensued between the SI and the accused.
During the altercation, Sreedharan physically assaulted female SI by pulling her hair, and forcibly ejected her. The police worked diligently to subdue Sreedharan and took him into custody. Authorities mentioned that Sreedharan had a habit of creating problems for his neighbours, including incidents such as setting his dog loose on the investigating officers.
The Erumeli police have added a non-bailable charge against Sreedharan for assaulting a female SI.
Last Updated Oct 16, 2023, 10:25 AM IST