Kerala: Supplyco demands price hike for 13 subsidy items
The Supplyco company has urged the government for an immediate increase in the prices of 13 subsidized commodities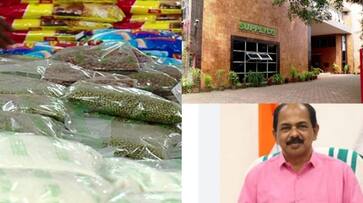 Thiruvananthapuram: The Supplyco company has urged the government for an immediate increase in the prices of 13 subsidized commodities. Supplyco's move, citing the financial crisis, comes when the Chief Minister claims that the prices of 13 items have not been increased for 7 years.
The government has placed a mandatory condition on Supplyco to either obtain permission for a price hike or adhere to the existing prices. This new requirement is likely to have a significant financial impact on the supply company. The government's stand on this matter has prompted deliberations on whether the company will be granted the exceptional authority to increase prices or if they will be obligated to maintain the current pricing structure.
It was claimed that the prices of 13 items have not increased since 2016, even though there is no demand for the goods in the stores. But now Supplyco has told the government that they cannot hold back without increasing the prices of 13 items. The complaint is that instead of spending at least Rs 300 crore annually on market intervention, only Rs 140 crore is given.
The letter by Supplyco MD has been handed over to Chief Minister Pinarayi Vijayan. The Food Minister, G. R. Anil, admits that Supplyco is in financial crisis; however, he is not ready to give an official response.
Last Updated Oct 23, 2023, 4:43 PM IST