Kerala: Stale food items seized from three hotels in Thrissur
The health department of Thrissur Corporation seized stale food items from 3 hotels in Thrissur on Wednesday(October 11). The stale food was seized from the Sana Hotel in Thrissur North Stand, White Palace in Swaraj Round, and Mannoothi Mayura Inn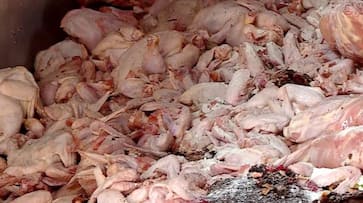 Thrissur: The health department of Thrissur Corporation seized stale food items from 3 hotels in Thrissur on Wednesday(October 11). The stale food was seized from the Sana Hotel in Thrissur North Stand, White Palace in Swaraj Round, and Mannoothi Mayura Inn. Stale food items like porotta, chappathi, cauliflower, and beans were seized from Hotel Sana. The inspection also found that the kitchen in this hotel was unclean.
Two kilos of inedible meat and useless boiled eggs were seized from the White Palace. Stale and useless biryani rice and a kilo of stale meat were found at Mayura Inn. Thrissur Corporation Mayor M. K. Varghese said that the inspection will continue in the coming days.
Earlier, the stale food was seized from the hotel City Light on Kannur Sub Jail Road in Kannur on October 7. Food items like chicken, noodles, naichor, chapati, and stale oil were kept in the hotel even though they were not usable. The inspection was led by Municipal Health Supervisor PP Baiju. Earlier, the corporation had received a complaint that stale food was distributed in hotels. 
Last Updated Oct 11, 2023, 3:15 PM IST