Kerala: Police bust gambling gang at Trivandrum club; 9 arrested
The Museum Police on Monday (Oct 2) busted a gambling gang in Trivandrum club and arrested nine individuals. The arrested individuals include SR Vinayakumar, the brother-in-law of late CPM leader Kodiyeri Balakrishnan.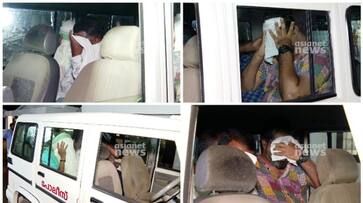 Thiruvananthapuram: Nine people were arrested on Monday when the Museum Police uncovered a gambling gang in the Trivandrum Club. SR Vinay Kumar, managing director of United Electrical Industries, is among those detained. He is the late CPM leader Kodiyeri Balakrishnan's brother-in-law. The accused individuals were taken into custody from a quarter (number 5) of the club, and the police have recovered Rs 5.6 lakh from them. Based on a tip-off the police obtained, the raids were conducted.
According to reports, there is a possibility of departmental action against the MD of the public sector organisation for playing cards as part of gambling. The cards were being played in a room named after Vinayakumar. The other arrested individuals are Ashraf, Sitharam, CB Antony, Manoj, Vinod, Amal, Shankar, and Shiyas.
The club officials said that the quarters were given at the direction of Vinayakumar. However, he denied the allegations and said that he did not know who took the room in his name.
Further details are awaited...
Last Updated Oct 3, 2023, 2:21 PM IST