Kerala: Passenger trains to continue running late due to new Vande Bharat Express
The newly designed Vande Bharat Express in Kerala was flagged off by Prime Minister Narendra Modi on September 24. While this high-speed train has reduced travel time between South and North Kerala, it has also led to overcrowding issues on passenger trains.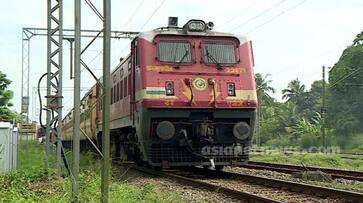 Alappuzha: Regarding the issue of trains being delayed for the new Vande Bharat Express on the Ernakulam-Ambalapuzha route, there is little chance of an immediate fix. This is a result of the slow rate at which the track on this single-track stretch is being doubled. According to AM Arif, MP, the Thuravoor-Ambalapuzha route, which has been awarded authorization to double the route, can only begin construction work by December.
Passengers on the Alappuzha-Ernakulam route were already experiencing delays that prevented them from getting to their homes and places for work on time. The hardship doubled with the arrival of Vande Bharat. The Ambalapuzha-Ernakulam route has only one track, which is the primary cause of the problem. The process of acquiring a site for the dualling of the Ernakulam to Thuravoor route is underway. Recently, it was approved to double the road between Thuravur and Ambalapuzha by incorporating it into the PM Gati Shakti project.
The process can only begin when funding is available to double the road. The 45 km route's double length is expected to cost Rs. 1262 crore. The basic question is whether, following the completion of all technical measures, the dual carriageway construction can begin. Additionally, passengers claim that constant involvement of people's representatives and intense pressure on officials is required.
The newly-designed second Vande Bharat Express allotted to Kerala was officially flagged off by Prime Minister Narendra Modi via video conferencing on September 24. The new train passes through Alappuzha, whereas the earlier one went through Kottayam. 
Last Updated Oct 7, 2023, 9:51 AM IST