Kerala missing man murder: Plot of brutal murder unravelled; elder brother arrested
Missing man body found in Thiruvallam. The missing person was identified as Raj. He was killed and buried by his elder brother, Binu. The police also suspect that hollow bricks were used to beat Raj to death.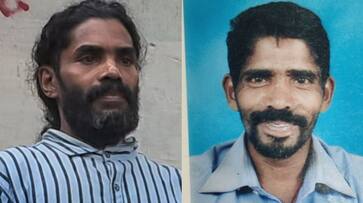 Thiruvananthapuram: A brutal murder unfolded in Thiruvananthapuram yesterday, where an elder brother murdered and buried his younger brother behind his residence. The murder took place near Thiruvallam. The younger brother (Raj) was killed by the elder brother (Binu) and buried near a waste pit near the house.
An argument between them led to Raj's murder. Raj had been missing for 11 days (since August 26th). Their mother went to a relative's home during Onam, and after returning home, she found Raj missing. She filed a missing-person complaint for Raj.
After the demise of Raj's father, the family used to live in a small shed house. Two sisters were married and living with their husbands. Binu was facing some mental issues as his wife left him because of this disease. He always stays at home and does some outdoor work at home.
Mother Baby was suspicious that Binu, the elder son, had done something to Raj, the younger one. The mother also told the police about this suspicion. The mother's suspicion that the pit in front of the house was covered and the fact that Binu said to the neighbour Biju that 'he has killed and buried someone' pointed to the possibility of murder. With this, the Thiruvallam police arrested and questioned him.
Binu could not hold on for long in the interrogation by the police. Finally, he openly confessed to the police that he killed Raj and buried him near the house. Later, the police came to the house with Binu and collected evidence. Binu repeated to the police how Raj was killed. There was a verbal argument between Binu and Raj in the house. Finally, he confirmed that the brother was killed and that the body was buried in a pit near the home.
The police also suspect that hollow bricks were used to beat Raj to death. It is hoped that by interrogating Binu more, we will get clarity on this matter. Binu and his brother Raj were the only ones living in the house at Vandithadam. The body was exhumed and shifted to the Medical College Mortuary for post-mortem.
Last Updated Sep 7, 2023, 11:00 AM IST