Kerala: Medical equipment malfunctioning since a year at Alappuzha Medical College
The mammography and CT scanners have been malfunctioning at Alappuzha Medical College for a year and patients have to rely on expensive private labs.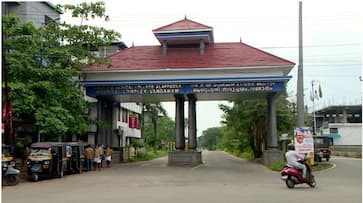 Alappuzha: The Alappuzha Medical College Hospital treats hundreds of patients daily, yet the mammography and CT scanners used for breast cancer therapy have not functioned for more than a year. The Department of Cardiology's heart-lung machine is back in action after a long interruption. Patients have to rely on expensive private labs as the medical institution lacks the necessary facilities.
There are no private multi-super specialty hospitals in the district of Alappuzha. For this reason, the only place the locals may go for specialised treatment is the Medical College in the Vandanam suburban area, which is close to the national highway. However, in many departments, cutting-edge medical systems are not operational. The equipment has become damaged or outdated. Mammograms for breast cancer treatment have been inactive for two years. At present, patients have to rely on private labs at a cost of Rs.1500.
The situation is the same in other departments. It has been a year since the failure of one of the two CT scanners. The Cancer Care Society has a working CT scanner. The process of establishing new ones in association with SBI has now commenced.
A new heart-lung unit, valued at Rs 150 crore, has been approved administratively due to the high patient traffic. However, the question is when the administration will actually proceed with the development and set up the new equipment.
Last Updated Oct 26, 2023, 9:13 AM IST