Kerala: Man sentenced to 204 years imprisonment for raping minor sisters
A man was sentenced to imprisonment for 104 years and a fine of four lakh twenty thousand rupees for raping an 8-year-old girl in Pathanamthitta on Monday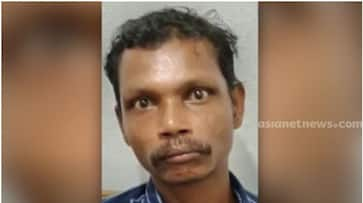 Pathanamthitta: A man was sentenced to imprisonment for 104 years and a fine of four lakh twenty thousand rupees for raping an 8-year-old girl in Pathanamthitta on Monday (Oct. 16).
The First Track Court issued the judgement. The accused was identified as Vinod (32), a resident of Punnala, Pathanapuram in Pathanamthitta districts. The same court earlier sentenced him to 100 years of imprisonment in the case of molesting the sister of the 8-year-old girl.
The incident took place in 2021. The child revealed the incident when her mother was narrating the lesson about Mahatma Gandhi. The child opened up about the abuse she and her sister faced. The accused was torturing the sisters by showing obscene scenes.
The Adoor police registered the case of molestation of the elder child. The court found that the accused was guilty under five sections. The court awarded 204 years of imprisonment in both cases. The court ordered that the punishments be served together. The fines awarded by the court should be paid to the children. In the event of default, an additional two years of imprisonment will be imposed.
Vinod's close relative, Rajamma, was the second accused in the case. But the court warned him and released him.
Last Updated Oct 17, 2023, 11:33 AM IST