Kerala: KSRTC earns highest daily collection on September 4
KSRTC earned Rs 70.97 crore in 10 days, from August 26 to October 4, during this Onam. The revenue crossed Rs. 7 crore in 5 days.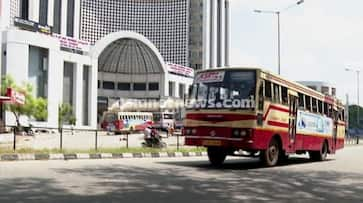 Thiruvananthapuram: Kerala State Road Transport Corporation earned a record revenue this Onam season. On Monday (Sep 4), the first working day after Onam, the daily revenue was Rs 8.79 crore. It earned Rs 70.97 crore in 10 days, from August 26 to September 4. The KSRTC further earned Rs 7.88 crore on the 26th, Rs 7.58 crore on the 27th, Rs 6.79 crore on the 28th, Rs 4.39 crore on the 29th, Rs 6.40 crore on the 30th, Rs 7.11 crore on the 31st, Rs 7.79 crore on the 1st of September, Rs 7.29 crore on the 2nd, and Rs 6.92 crore on the 3rd.
The Chief Managing Director (CMD) Biju Prabhakar said that the record revenue was achieved as a result of the united efforts of the management and employees of KSRTC, and he appreciated all the employees who worked round the clock behind this. The fact that the previous record of 8.48 crore earned during the Sabarimala season on January 16, 2023, has now been broken adds to the luster.
The CMD informed that the daily revenue of Rs 9 crore has been targeted by bringing more buses into service, but the delay in getting more new buses is a hindrance.
KSRTC seeks govt aid as salary
Employees of KSRTC continue to have difficulties, as there may be delays in the payment of salaries for the month of September.
The first installment of the wage must be paid on September 5 in accordance with the agreement between the government and the employee unions.
Even though KSRTC generated enough revenue during Onam, it is not able to disburse salaries to its employees. Due to this, KSRTC asked the state government for financial support in the amount of Rs 80 crore.
Last Updated Sep 5, 2023, 3:03 PM IST