Kerala Gold Smuggling Case: NIA nabs absconding accused from airport
The National Investigation Agency (NIA) has detained a wanted fugitive in connection with the controversial gold smuggling case involving the UAE Consulate that rocked the former Left Democratic Front (LDF) government in Kerala in 2020. The absconding accused Ratheesh was nabbed by the NIA.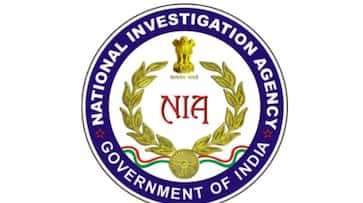 Thiruvananthapuram: The absconding accused in the sensational diplomatic gold smuggling case was nabbed by the National Investigation Agency (NIA. According to reports, the accused Ratheesh was caught at Thiruvananthapuram airport upon his arrival from Dubai. He is a resident of Kannur who was caught with 30 kgs of contraband in 2020.
As per NIA's statement, between 2019 and 2020, he was a part of the group that smuggled huge quantities of gold into India through diplomatic channels. Ratheesh was one of the six gang members who disappeared, and the NIA charged 20 people after filing chargesheets against them on January 5, 2021.
According to NIA investigations, Ratheesh, a friend of the charge-sheeted accused Hamsath Abdu Salam, had carried the smuggled gold from Thiruvananthapuram to Coimbatore for sale to an individual named Nandakumar. Customs (Preventive) Commissionerate, Kochi, seized 30 kgs of gold worth Rs 14.82 crores in contraband on July 5, 2020, at Air Cargo at Thiruvananthapuram International Airport from a package addressed for a senior diplomat stationed in the state's capital. 
Further investigations are underway and a search is on for the remaining absconders.
The case involves an alleged attempt to smuggle gold into India in large quantities through the Thiruvananthapuram air cargo terminal during the period from 2019 to 2020 by making use of the UAE Consulate's diplomatic connections and political goodwill. The scam came to light in June 2020 when customs officials examined an air cargo addressed to a senior diplomat at the UAE consulate. The inspectors discovered illegal gold hidden in iron pipes, weighing an estimated 30 kg. 
Following the probe, M. Sivasankar, a former principal secretary for Chief Minister Pinarayi Vijayan, and two other former consulate workers with significant political connections were among those detained.
Last Updated Sep 20, 2023, 10:08 PM IST