Kerala gold smuggling case: Accused Swapna, Sandeep remanded; to be shifted to COVID care centres
Kerala gold smuggling case accused Swapna Suresh and Sandeep Nair have been remanded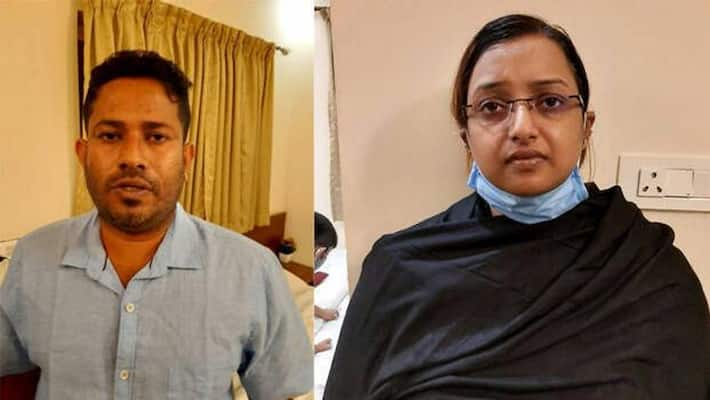 Kochi: A National Investigation Agency's (NIA) special court remanded the Kerala gold smuggling case accused Swapna Suresh and Sandeep Nair for 14 days. The duo will be shifted to COVID-19 centres as their coronavirus tests results are awaited.
Swapna will be shifted to Thrissur COVID observatory centre and Sandeep will be taken to Karukutty COVID observatory centre.
The court also said, if the accused test negative for COVID-19, then the next day they can be produced before the court and the application for custody can be made on the same day.
Swapna and Sandeep were arrested by NIA from Bengaluru, Karnataka, on Saturday(July 11).  On July 12, they travelled to Kochi via road.
The Kerala gold smuggling scam came to light after the Customs department seized 30 kg gold from an air cargo consignment from the UAE to the country's consulate in Thiruvananthapuram last Sunday (July 5).
Last Updated Jul 12, 2020, 5:51 PM IST