Kerala: Days after Kochi hotel's shawarma claimed youth's life, 6 more cases of food poisoning emerge
After the death of a 24-year-old youth allegedly due to food poisoning, six more people have come forward with complaints of physical discomfort after eating food from the same hotel in Kakkanad. Hotel Le Hayat is accused of food poisoning and the authorities have sealed the hotel.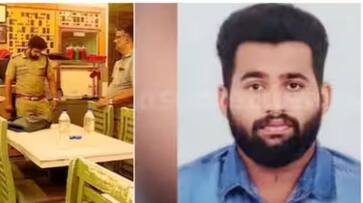 Kochi: Six people who consumed food from the hotel where a complaint has been registered for alleged food poisoning that led to the death of a youth, suffered physical discomfort. These people consumed shawarma and alfaham from Le Hayat Hotel in Kakkanad on Wednesday and Thursday and showed symptoms of food poisoning. Following the incident, the health department collected preliminary information from them. According to the officials, the health condition of these six people in the Kakkanad area is satisfactory at present.
The youth hailing from Kottayam who was on a ventilator after experiencing health issues following the consumption of shawarma died on Wednesday (Oct 25). The deceased Rahul D Nair (24) was an employee of Kakkanad's Cochin Special Economic Zone (CSEZ) in Ernakulam.
The medical bulletin said that Rahul suffered a heart attack when he was brought to the hospital last Saturday (Oct 21). He was on a ventilator after that. Officials also informed that Rahul was treated by a team of expert doctors at the hospital.
Rahul, who lived in a rented place near the hotel bought the shawarma in a parcel last Wednesday (Oct 18). After consuming it, his health started to deteriorate. The following morning, he experienced bodily discomfort, stomach ache, and vomiting.
The police are yet to confirm food poisoning in his death. The police explanation is that until the test results of the organs are out, they cannot confirm food poisoning.
Last Updated Oct 27, 2023, 9:35 AM IST