Kerala: Counting underway in five constituencies
The byelection in Vattiyoorkavu, Konni, Aroor, Ernakulam and Manjeswaram constituencies in Kerala was held on Monday (October 21)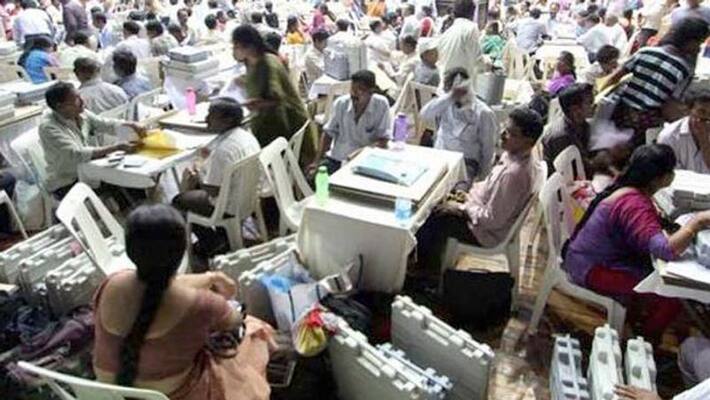 Thiruvananthapuram:  Counting began in five Assembly constituencies in Kerala at 8 am on Thursday (October 24). Polling was held in Vattiyoorkavu (Thiruvananthapuram), Aroor (Alappuzha), Konni (Pathanamthitta), Ernakulam and Manjeshwaram (Kasaragod). Except Aroor, all other seats are sitting seats of the opposition UDF.
According to reports, Vattiyoorkavu witnessed 74.12% voter turnout, Aroor 79.09%, Konni 70.10%, and Manjeshwaram 74.12%. 
Also read: Kerala by-election: Polling ends; Ernakulam witnesses lowest voter turnout in state 
As many as 9,59,509 voters, including 4,91,455 women and 4,66,047 men voted for their representatives and 35 candidates are in the fray. 
Initially, postal votes were counted, followed by EVM votes. The final results are supposed to be declared after 2 pm. This will be counted  after Voter Verifiable Paper Audit Trail (VVPAT) slips from five polling booths in each constituency are also counted.
At 8:30 am when counting of postal ballots was almost over, UDF was leading in Konni while LDF enjoyed an upper hand in Vattiyoorkavu and Aroor.
Last Updated Oct 24, 2019, 11:26 AM IST