Kerala: 4-year-old girl sexually assaulted in Perumbavoor by Assam natives; 2 held
Two natives of Assam were held by police for sexually assaulting a four-year-old daughter of migrant labourers in Perumbavoor, Ernakulam on Friday (Oct 20).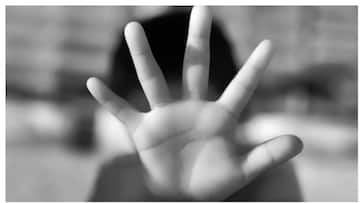 Kochi: A four-year-old girl was sexually abused at a plywood firm in Kuruppampady on Friday (Oct 20) at a plywood company in Iranagole. The child, who is a daughter of migrant labourers, is receiving medical attention at a hospital right now. The police held two natives of Assam identified as Sajalal and Ubaidullah. 
The rural SP meanwhile confirmed that the victim had identified the accused. The duo are reportedly being questioned at the police station. The incident came to light when the child, who was the daughter of a woman who worked for the plywood company, complained to her parents about physical discomfort.
The accused Assam natives are reportedly the co-workers of the girl's mother. The police received CCTV visuals of them walking along with the girl. The health condition of the girl is reported to be stable, police said.
Further details are awaited...
 
Last Updated Oct 21, 2023, 2:46 PM IST