Kerala: 2 arrested for targeting home of Indian Army soldiers with petrol bombs in Thiruvananthapuram
A police team nabbed two members of a gang who allegedly tried to attack soldier brothers in Thiruvananthapuram on Thursday (Oct 5) night. Muhammad Siddique (25) and Asif (27) were arrested for trying to attack army personnel with petrol bombs.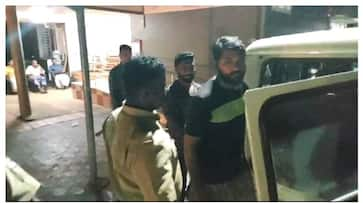 Thiruvananthapuram: Two members of a group that arrived with machetes and petrol bombs to attack the army brothers were detained by the police. Police detained Muhammad Siddique (25) and Asif (27). They were found with two petrol bombs and a machete. Two further suspects who were with them, according to the police, escaped. The incident took place near the Kallara Thanniyam Panchayat Stadium at around 11 pm last night.
Also read: Kerala: Madrassa teacher booked under POCSO for molesting boys; Parents being forced to settle the case?
The accused and residents of Thanniyam as well as brothers who are soldiers got into a verbal altercation last night at around 9 pm at a bar in Kallara.  Then, at Pangode station, both parties lodged a grievance. Following the filing of the complaint, the two parties went outside and again argued verbally near the station. When the neighbourhood residents gathered, everyone left the area. Then, at around 11 p.m., a party led by Rafeeq and Siddique arrived at the home of the army brothers carrying machetes and petrol bombs.
At the same moment, a police night patrol team passing through this area noticed them and boldly apprehended Rafeeq and Siddique who attempted to flee after spotting the officers. There are currently five cases against Siddique. The suspect was apprehended by a team that included SH Shanif, SI Rajesh, ASI Tajudeen, SCPO Juraij, and CPOs Harikrishnan and Dinesh.
 
Last Updated Oct 6, 2023, 1:00 PM IST