Kejriwal residence renovation row: CBI initiates preliminary enquiry, AAP reacts
The Union Home Ministry directed a CBI enquiry into allegations surrounding the renovation of Delhi Chief Minister Arvind Kejriwal's residence, based on a letter from the Delhi Lieutenant Governor. The Aam Aadmi Party (AAP) rejected the allegation of any wrongdoing and said the Bharatiya Janata Party (BJP) has used all its strength to destroy the AAP.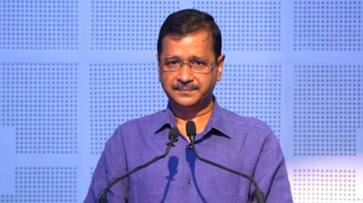 A CBI investigation into the claims surrounding the refurbishment of Arvind Kejriwal's home has been ordered by the Union Home Ministry. The probe agency subsequently registered a preliminary enquiry into the alleged "irregularities and misconduct" by unidentified public servants of the Delhi government, officials said on Wednesday.
The Public Works Department of the Delhi government has been ordered by the CBI to turn over all records pertaining to the suspected violations by October 3. The preliminary investigation is the initial stage in determining if the claims are credible enough to move forward with a standard FIR.
The central investigation agency will look into every element of the charges that surfaced following an investigation by the Delhi Chief Secretary. A five-page letter sent by Delhi Lieutenant Governor VK Saxena to the CBI Director in May is what prompted the decision to start the investigation. The Home Ministry has also asked for a special audit by the Comptroller and Auditor General (CAG) in this case.
The ruling Aam Admi Party (AAP) responded to the latest development by rejecting any allegations of misconduct and charging the BJP with "using all its power to finish AAP." They said that the action was a part of the BJP's attempts to prevent the party from "working for the people".
The BJP, according to the party, is currently "trying to corner Arvind Kejriwal" by enlisting the cooperation of all the law enforcement organisations. "Till now they have filed more than 50 cases against Kejriwal and got the investigation done. But they did not find anything. Nothing will come out of this either. No matter how much investigation the BJP wants, Arvind Kejriwal will continue to fight for the interests of the common man," Kejriwal-led party said.
The CBI's preliminary inquiry is a major development and will trigger another round of bitter barbs between the AAP and the BJP.
CM Arvind Kejriwal was accused by the BJP of spending close to Rs 45 crore on the "beautification" of his official house in Delhi's Civil Lines, which sparked a scandal earlier this year. Following the claims, L-G Saxena gave the Chief Secretary instructions to gather and take all records pertaining to the suspected anomalies as well as to provide a report on the subject.
Last Updated Sep 27, 2023, 7:33 PM IST