Kejriwal lauds Modi's Latur efforts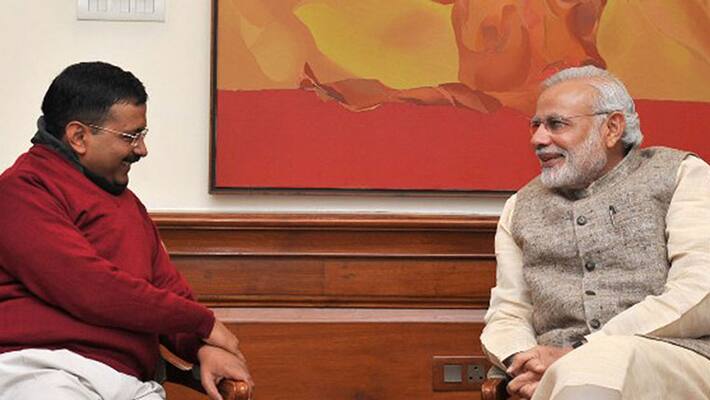 Politics is not always about debates and disagreement, there can also be pleasant surprises. One such surprise was when Delhi Chief Minister Arvind Kejriwal heaped praise on Prime Minister Narendra Modi's effort to resolve water crisis in Latur.
Kejriwal also sought Modi's help to send water to the parched district in Maharashtra's Marathwada region. In a letter addressed to Modi, Kejriwal has mentioned that Delhi is ready to send 10 lakh litres of water per day to Latur for next two months and demanded that the Centre make arrangements for transportation.
Delhi offers 10 lakh litres of water everyday for 2 months for brothers/sisters in Latur pic.twitter.com/SALb6Tf2kp

— Arvind Kejriwal (@ArvindKejriwal) April 12, 2016
"Latur is going through an acute water crisis. The central government has decided to send water to Latur by train. This is an admirable step".
"It will be shameful for the entire country if anyone dies due to water crisis in India in the 21st century. It is the responsibility of the entire country to help the people of Latur," he said. "Delhi also faces water shortages. But considering the sinister situation in Latur, it is our responsibility to help people there".
Latur, which is about 500km from Mumbai, received five lakh litres of water in train yesterday, to relieve the residents from severe water crisis.
Kejriwal went on to suggest the PM that, "If you find it appropriate, you may appeal the chief ministers of other states in this regard. I am sure they will also extend a helping hand".
Kejriwal, who is active on social media has shared the letter on his twitter handle. Despite bitter political rivalry, Modi on Holi this year started following Kejriwal and other AAP leaders on Twitter, to lighten the mood.
Last Updated Mar 31, 2018, 6:32 PM IST