KEA Bluetooth scandal: CID probe reveals network of illegal activities involving key figures
Explosive CID probe in KEA Bluetooth scandal uncovers a network of illegal activities. Five arrested individuals reveal intricate workings implicating key figures like Siddarama Duttu Koli and Patil in brokering deals, distributing devices, and providing answers to candidates, unveiling a complex web of corruption in Karnataka's exam system.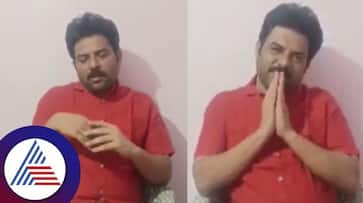 Explosive revelations have surfaced in the ongoing CID investigation into the Karnataka Examinations Authority (KEA) Bluetooth scandal, exposing a web of illegal activities orchestrated by key figures involved. The inquiry initiated just two days ago, has already led to the apprehension of five individuals connected to the illegal activities associated with RDP supporters.
The arrested members of this clandestine group have divulged critical information during their interrogation by the CID, shedding light on the intricate workings of the scam.

KEA exam scam across Karnataka: Minister Priyank Kharge announces investigation
The CID's interrogation has focused on individuals including Nelogi's Sivakumar Gujagonda, Siddarama Duttu Koli (son-in-law of RDP), Assistant Engineer Rudragowda, Raheem Choudhary, and Ravikumar Ukkali. These individuals have been implicated in various aspects of the scandal.
A group of associates has confessed to brokering deals with over fifty candidates embroiled in the KEA scam. Notably, Shivakumar Gujagonda from Nelogi has disclosed that Siddarama played a pivotal role in orchestrating these clandestine dealings.
The process of the illicit deals involved Shivkumar, known as Shivu, and another close associate named Sagar, who operated under the directives of RDP. They meticulously drafted lists of agreed-upon candidates and facilitated the distribution of Bluetooth devices accordingly. Shockingly, it has been revealed that a list of 20 candidates was compiled by Shivakumar Nelogi in connection with the scam.

KEA Scandal: After Bluetooth scam, now alleged irregularities in OMR sheets in Hubballi exam
Following the provision of Bluetooth devices, a team was assembled to furnish correct answers to specific candidates. Allegedly, this team offered ₹10,000 in cash and a new mobile set to members involved. Siddarama, RDP's son-in-law, reportedly distributed brand new mobiles exclusively to candidates equipped with Bluetooth devices, instantly paying them on the spot.
Furthermore, revelations during the investigation have pointed towards the systematic involvement of key figures, including Patil, who was deeply entrenched in the illegal operations. Members of his close circle disclosed that he collected money from those involved in the deals, including his son-in-law, Siddarama Koli.
Last Updated Nov 17, 2023, 11:23 AM IST