Karnataka students fall sick after drinking milk supplied under Ksheera Bhagya scheme
Five students fell ill after consuming milk that was supplied at the school. The incident took place in a government school in Mysuru, Karnataka, on February 26 morning. Students started vomiting and showing signs of discomfort. Soon after, 23 more were rushed to the government hospital.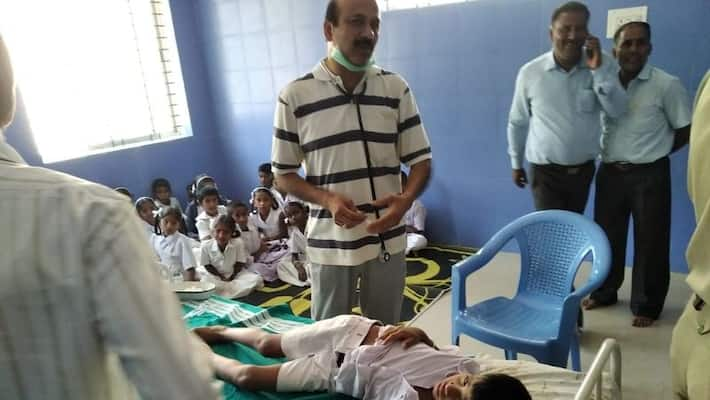 The students at Mysuru government school in Karnataka were served milk supplied under the 'Ksheera Bhagya' scheme. Soon after consuming this milk, five students began to show signs of discomfort and started vomiting.
The teachers at Kiranguru government school panicked and soon rushed the students to Hanagodu Primary Health Center for treatment.
"
Realising that the milk was given to 23 more students, the rest of them were also rushed to the health centre and are being treated.
Hunsuru taluk block education officer and the team of officials are now monitoring the situation.
Last Updated Feb 26, 2020, 4:35 PM IST