Karnataka politics: To keep flock together, CM BS Yediyurappa will retain Bengaluru Development portfolio
Sensing concern within the BJP over the allocation of the most prized portfolio – Bengaluru Development department, Karnataka chief minister BS Yediyurappa will most likely keep the portfolio with him and Byrathi Basavaraj, who was aspirant for the post may get another department to head.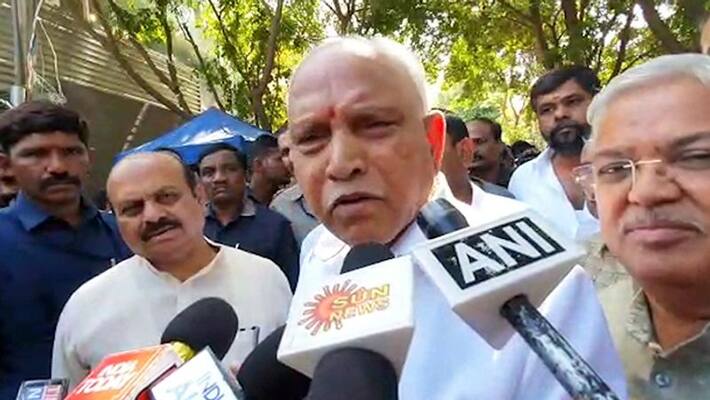 Bengaluru: With demands from new entrants and Kuruba leader Byrathi Basavaraj for the post of Bengaluru Development department, and anticipating animosity from long-standing and loyal BJP leaders, CM BS Yediyurappa is likely to retain the coveted portfolio with him.
According to sources, Byrathi Basavaraj and his company from Bengaluru who expressed solidarity with the BJP after resigning from the post of MLAs in the coalition government, have demanded key portfolios and heading the Bengaluru Development department was one such demand.
Sensing possible trouble that may affect administration, chief minister BS Yediyurappa is said to have decided to keep the coveted post with him.
"It is CM who decides who should get what. Since there will be too many ministers from Bengaluru, CM may retain the Bengaluru Development portfolio," said BJP spokesperson S Prakash.
Earlier, Byrathi Basavaraj had said that it is too early to think about any such post and he did not make any demands. "I am yet to decide on a ministerial berth. I leave it to CM and party to decide," said Basavaraj.
Congress reacts:
The BJP came to power only after 17 lawmakers from both JD(S) and Congress resigned. As the JD(S) and Congress coalition number decreased, BJP demanded a floor test which forced HD Kumaraswamy to step down, paving the way for BS Yediyurappa to become CM for the fourth time.
"Only with the mercy of these lawmakers, BJP came to power. Now, these leaders will demand a pound of flesh. If not given, it will mean BJP is a party filled with liars. If such post is given to new entrants then it is obvious that loyal workers who have become MLAs from BJP will feel neglected." said Kengal Shreepada Renu, Congress spokesperson.
Last Updated Dec 12, 2019, 10:36 AM IST