Karnataka politics: Another MLA demands Cabinet berth, but unlikely to make the cut
Even before the dust could settle down and CM Yediyurappa could come to terms with demands of few MLAs like Umesh Katti of Hukkeri, another loyalist of the Yediyurappa and long-standing BJP leader Murugesh Nirani has demanded a ministerial post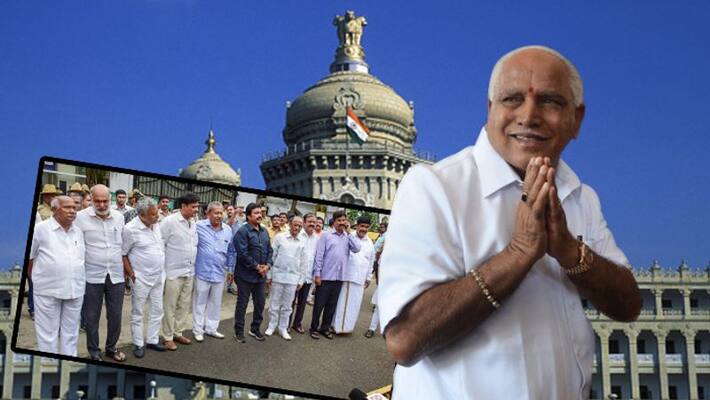 Murugesh Nirani was one of the most trusted followers and confidante of BS Yediyurappa and minister during the BJP rule in Karnataka between 2008 and 2013. The former minister has now demanded a Cabinet berth.
Following the directive from high command, CM BS Yediyurappa will expand his Cabinet and Governor will administer oath to new ministers. Nirani who rushed to Bengaluru, met the chief minister at his residence to place his demands.
Nirani who later spoke to media said that there is a demand from voters and from seers and mutt leaders to see him become a minister and thus has become an aspirant too.
"All 117 MLAs are aspirants for the post of minister, including me. CM has more pressure this time. If I get it, I will be happy and if don't, I will still be the same. There is no question of rebelling for this reason," said Murugesh Nirani, former minister.
Sources say, due to political compulsion and to keep the government safe and steady, Yediyurappa may not make him a minister now, and will instead ensure the maximum number of migrants from the Congress and JD(S) get a Cabinet berth.  
Last Updated Feb 4, 2020, 7:18 PM IST