'Karnataka handling COVID-19 crisis well, no re-imposition of lockdown' says minister K Sudhakar
There has been speculation doing the rounds that another lockdown might be imposed this month as there has been a spurt in coronavirus cases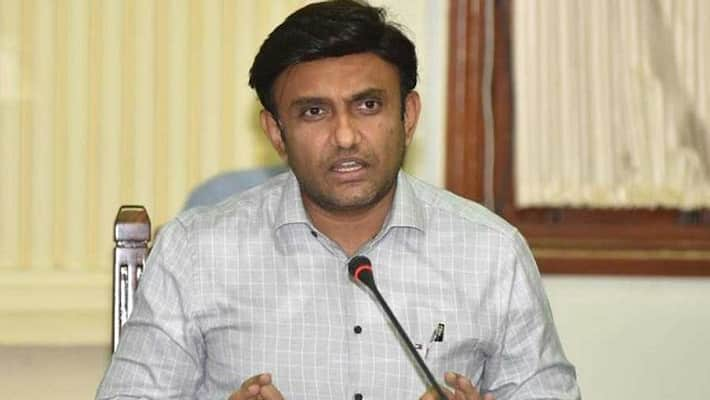 Kalaburagi: Karnataka medical education minister K Sudhakar on Sunday said there was no question of re-imposition of the lockdown amid speculation that it would be done.
"The question of lockdown is not in front of us. There is no question of another lockdown in the state. The rumours which are floating ahead of the Prime Minister's meeting with chief ministers of all states are without basis," the minister said.
There is such speculation as the Prime Minister is conducting a video conference with all chief ministers on June 16 and 17.
On June 17 our state will be taking part in it at around 3 pm," Sudhakar said in response to a question.
Speaking to reporters at Kalaburagi, he said the current situation would be discussed in that meeting.
Sudhakar said the Prime Minister has repeatedly been holding such video conferencing exercises to take stock of the situation and plan for the future.
"There will not be a lockdown anymore according to me," he added.
There has been speculation that there would be another shutdown from this month owing to a rapid rise in the number of cases.
Sudhakar had on Friday said experts have indicated a surge in COVID-19 cases in the state in August and that the government was taking all precautionary measures in that direction.
Sudhakar said COVID-19 is under control with the state recording 1.1% death rate vis-a-vis the number of positive cases till date. "The number of laboratories to test COVID-19 suspect cases has gone up from two to 71 in the state, which can cumulatively test about 15,000 samples a day. I request people to not panic," he said.
Last Updated Jun 15, 2020, 3:57 PM IST