Karnataka: Custom official and wife caught with Rs 74.81 lakh cash at Bengaluru Airport, CBI files case
A custom official and his wife are under CBI net after their baggage at Bengaluru airport exposed them of carrying Rs 74.81 lakh, a disproportionate source of income. The official Mohammed Irfan Ahmed, Superintendent Of Customs, Air Intelligence Unit Chennai and his wife were traveling to Lucknow via Bengaluru, and as they missed their connecting flight, the checking at baggage counter exposed them. They failed to give a satisfactory reply for the cash found in the bag.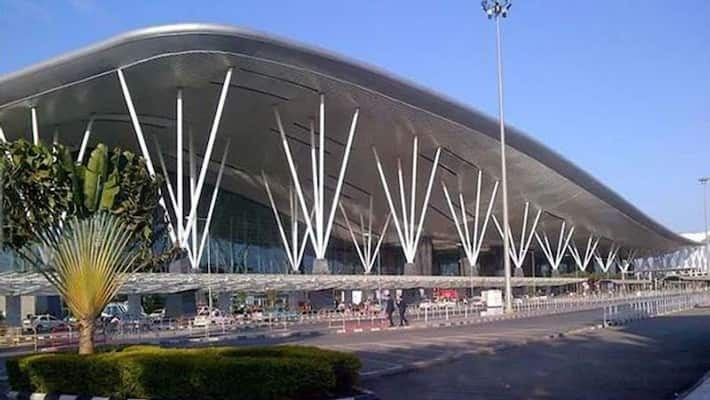 In a shocking incident, a Superintendent Of Customs attached with Air Intelligence Unit (AIU) in Chennai was caught with bundles of cash amounting 74.81 lakh at Bengaluru Airport after he missed a connecting flight to Lucknow. The incident happened in January this year but has come to light now.
The officer identified as Mohammed Irfan Ahmed along with his wife had booked an Indigo flight from Chennai but before they could land in Bengaluru, the scheduled flight departed on January 19 this year. The officer's luck ran out after his baggage at the counter exposed him as the AIU's Income Tax Unit found cash, jewelry, and some mobile phones. The official and his wife failed to give a satisfactory reply and as a result the cash was seized.
The CBI's Anti-Corruption Bureau booked both the officer and his wife under the Prevention Of Corruption Act of 1988. As per the report, apart from unaccounted cash, the baggage also contained 169.05 grams of gold jewellery and a few mobile phones.
Also read: Uthra murder: Kerala court convicts man who killed wife using a cobra
The CBI's Anti-Corruption wing then conducted search operations at his place and also found Rs 64,500, Rs 2.84 lakhs worth of gold and silver ornaments. To escape from punishment and shame, the official and his wife reportedly said that unaccounted cash found in the baggage was borrowed money from relatives. However, further probe revealed that the statements were far from the truth.
According to reports, the tainted official joined service in 2016 and initially served as Preventive Officer at the Customs Department, Chennai and last year in January he was promoted as Superintendent of Customs, AIU, Chennai.
He allegedly acquires assets in his name and his wife's name. As a result, an FIR was opened against him.
Last Updated Oct 22, 2021, 9:11 PM IST