Karnataka Congress chief to travel length and breadth of state; BJP terms him law breaker
Karnataka Congress president DK Shivakumar is all set to travel the length and breadth of Karnataka to help his brothers and sister once the lockdown is lifted. But will this journey end up breaking norms enforced due to coronavirus pandemic?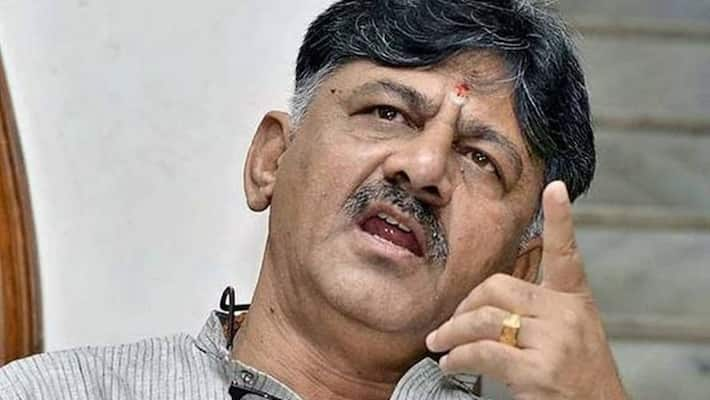 Bengaluru: Karnataka Pradesh Congress Committee (KPCC) president DK Shivakumar is planning to travel the length and breadth of the state. The leader decided to embark on this journey to understand the problems of people. He proposes to visit all panchayats in the state to get first-hand information about the COVID-19 situation in the state.
In a statement released by the leader, he said that he is planning this trip not for any political advantage, but to spend time with his brothers and sisters, who need him. Shivakumar added that nothing should come in the way of this endeavour and he personally is not looking for any political benefit.
To this, BJP leader Aswathnarayana said, DK Shivakumar is always a lawbreaker, and this time too, "he is going to do that". "From day one as he stepped into the political house, he has been breaking the law created by the government and this latest plan of his will also end up the same way."
While Shivakumar said that he would travel once the lockdown is lifted, Ashwathnarayana said that the Congress leader would end up creating issues with various norms in place to curb the coronavirus spread.
Karnataka on Tuesday recorded the highest single-day rise in the number of COVID-19 cases in the state as 149 people tested positive for the virus. With the whopping spike in new cases, the overall tally has risen to 1,395. 
Last Updated Jun 9, 2020, 1:57 PM IST