Karnataka CM BS Yediyurappa turns 77: Coffee table book to be released; Siddaramaiah makes appearance
Karnataka chief minister BS Yediyurappa turns 77 today. Defence minister Rajnath Singh, Former CM of Karnataka Siddaramaiah has made an appearance at the celebratory event and HD Kumaraswamy is also likely to take part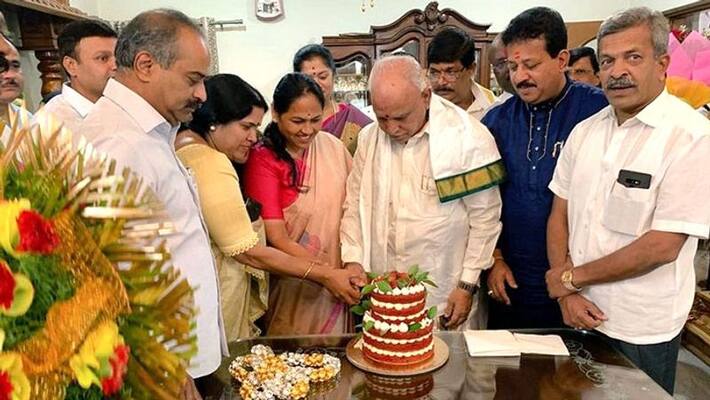 A host of leaders and supporters have gathered at the 77th birthday celebrations of Karnataka chief minister BS Yediyurappa at White Petals in Palace Grounds.
Interestingly, a Muslim tailor from Chamrajpet in Bengaluru South has stitched over 1,700 bags as a cover for BSY's coffee table book that will launched and given to guests.
Though the request was made at the last minute, Mohammed Mustaqeem, a tailor along with 14 others readied the bags in one day.
The event has in attendance defence minister Rajnath Singh and former CM of Karnataka Siddaramaiah.  HD Kumaraswamy is likely to attend the event.
At the event, a coffee table book 'Dani illada Dheemanta' (restless leader) will be released. The book has articles by various authors who have captured BSY's ups and down in his political career that spans over 40 years.
Earlier, BSY has appealed to followers via Twitter that he does not expect a big birthday bash and does not want any costly gifts or flower bouquets.  
Last Updated Feb 27, 2020, 5:29 PM IST