Karnataka by-polls: Deputy CM Govind Karjol mocks Congress, says it is hit by factionalism
Karnataka deputy chief minister Govind Karjol alleged that the Congress was plagued by factionalism and added that the Congress would go on to lose the by-polls humiliatingly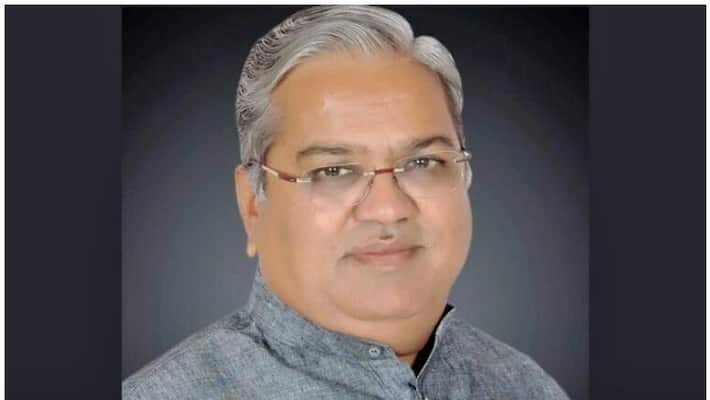 Bengaluru: Karnataka Deputy chief minister Govind Karjol was in his element as he tore apart the Karnataka Congress ahead of the Karnataka by-polls. 
Reiterating that the state Congress was no more a united house, he said there are five factions working in the party. 
"The Congress has five factions. One belongs to Shamanur Shivashankarappa, the second one belongs to DK Shivakumar, the third one belongs to MB Patil, the fourth belongs to Mallikarjuna Kharge and the fifth one belongs to Siddaramaiah." 
He further took a jibe at Siddaramaiah saying, "He is using below-the-belt remarks. I urge him to refrain from making such remarks. If he continues to do so, it will bring a bad name to his reputation." 
The deputy CM was referring to the statement made by Siddaramaiah that disqualified MLA Anand Singh, presently contesting on a BJP ticket from Vijayanagara had been "sold out". 
Karjol also said that there would be none to lead the Congress after the by-polls and it would suffer a humiliating defeat in all the 15 constituencies. 
The senior BJP leader also took potshots at Siddaramaiah for the Congress performing poorly in the Lok Sabha elections 2019. 
"Siddaramaiah is a big zero. In 2013, the Congress won 123 seats, but in 2018, it reduced to 72. Even in Lok Sabha elections, the Congress won only one seat. DK Suresh won not because of the Congress, but due to his own efforts." 
It wasn't just Siddaramaiah, even former Speaker Ramesh Kumar was in the firing line. 
The leader said, "Ramesh Kumar should not resort to making humiliating statements. It doesn't behove him."
The senior BJP leader didn't entertain questions on allegations by the Congress and JD(S) that the BJP had bought the disqualified MLAs. In a sardonic tone, he said, "The Congress and the JD(S) are blaming us. If they were good enough, why would these disqualified MLAs jump the ship?" 
 
Last Updated Nov 29, 2019, 2:35 PM IST