Karnataka by-election: Congress' Rizwan Arshad wins, ends Baig rule in Shivajinagar constituency
With 47,784 votes, Congress leader Rizwan Arshad's victory is an insult to injury for Roshan Baig who had portrayed himself as a messiah for the minority community. Baig defected from the Congress and, is said, was helping BJP candidate M Saravana in the by-election.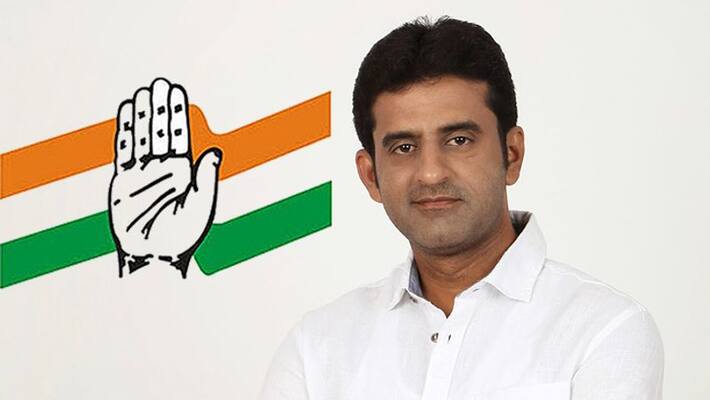 Bengaluru: After two defeats in the Lok Sabha elections in 2014 and 2019, MLC and Congress candidate Rizwan Arshad has something to celebrate after winning the Shivajinagar Assembly by-election. This win, according to experts, would now mean the end for Roshan Baig who was an eight-time MLA.
As per psephologist Muzaffar Assad, thought it may be set back for Baig, he can come back. In BJP, since there is no Muslim face, Baig has a chance to grow, he says, adding, "Rizwan is a new face of the community. He has to connect to the community by a large extent. Now due to the fact he (Baig) is cornered, in a way it's an end for him in Shivajinagar."
Baig was once close to traders and businessman from Shivajinagar and after he rebelled, many who stood by him did not want to lend their support.
"For the last 35 years, we have been waiting for some development and a clean tag for Shivajinagar. Now that we have a new face, we hope roads will be asphalted and the garbage issues will be sorted out." said, Mohammed Idrees Chaudry, general secretary, Russell Market Traders' Association.
Baig was shunted out from Congress after he abused Congress party in-charge KC Venugopal and KPCC President Dinesh Gundu Rao in May. It was reported that Baig had been planning to join the BJP, but the saffron party was not interested in having him as his name was dragged into the multi-crore IMA scam.  Now senior Baig stands cornered and needless to say, these developments have had an adverse effect on his son Ruman Baig's political growth  
Last Updated Dec 9, 2019, 4:21 PM IST