Karnataka: BJP leader H Vishwanath meets former CM Siddaramaiah in hospital
They may be known to have bitter fights, but BJP leader H Vishwanath took time out to pay former Karnataka CM Siddaramaiah a visit at a private hospital and enquired about his health. Siddaramaiah and Vishwanath have exchanged bitter words in the past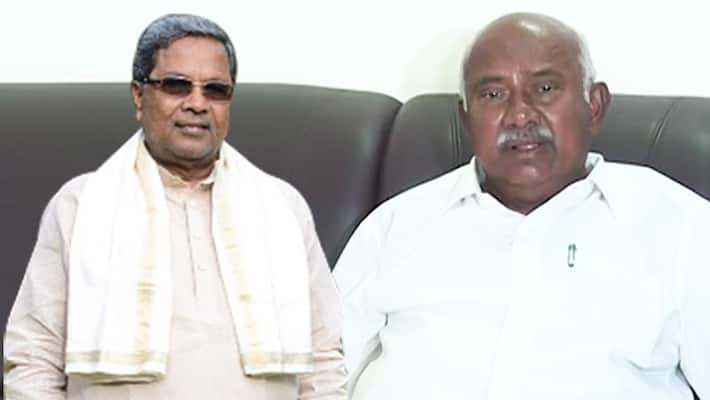 Bengaluru: After political rivals Karnataka chief minister BS Yediyurappa, KS Eshwarappa and Basavaraj Bommai meeting former CM Siddaramaiah at a private hospital yesterday, H Vishwanath, an arch-rival of Siddaramaiah, who accused him of sabotaging his career met the Congress leader.
H Vishwanath had quit the Congress, joined JD(S) and then moved to the BJP.
Vishwanath along with former minister HM Revanna, former pro tem Speaker KB Koliwad met Siddaramaiah and enquired about his health and wished him a speedy recovery.
Siddaramaiah recently underwent angioplasty.
It is said that both the leaders exchanged pleasantries.
Vishwanath who openly criticised Siddaramaiah in the past and also during the Assembly by-election spoke to Siddaramaiah and both leaders were happy to see each other.
Last Updated Dec 14, 2019, 4:21 PM IST