Karnataka bandh: Schools, colleges shut; Cabs, autos go off roads
A state-wide bandh has been planned on Friday in Karnataka, two days after Bengaluru had a partial closure due to the Cauvery river water dispute with Tamil Nadu. The 'Kannada Okkuta', a conglomerate of pro-Kannada organisations, called for the bandh, which will last for 12 hours from 6 am to 6 pm.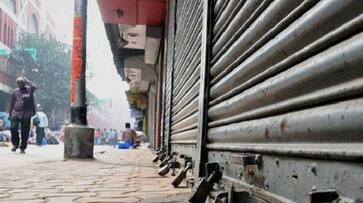 The statewide bandh called in Karnataka by pro-Kannada organisations to protest against the release of Cauvery water to Tamil Nadu has begun in the state. The dawn-to-dusk protest is likely to affect normal life as transport services, hotels and other facilities are likely to be hit.
All shops, malls, and other commercial establishments will remain closed in the state. Hotels, restaurants, and film theatres are not functioning, along with auto and taxi services. According to the pro-Kannada organisations, they would try to shut down airports, toll booths, train services, and motorways. Strong demonstrations are expected to take place today in the state's southern region.
Protest marches are scheduled around the state, notably in Bengaluru, the state capital. Bengaluru's educational institutions will all stay closed, and the city has been subject to section 144 restrictions. From Bengaluru's Town Hall to Freedom Park, an extensive demonstration is scheduled. The protest march is expected to draw participants from all walks of life and many organisations, according to the organisers.
Numerous police officers have been deployed, and intricate security preparations have been arranged around the state. The authorities have issued a helpline in view of the shutdown. People facing any issues have been asked to contact the helpline numbers, 9498170430 and 9498215407.
Kannada Okkuta, an umbrella group representing Kannada outfits including factions of Karnataka Rakshana Vedike, Kannada Chalavali (Vatal Paksha), and numerous farmers' organisations, has called for a state-wide shutdown. The bandh has gained more backing from the opposition BJP and JD(S).
Last Updated Sep 29, 2023, 8:49 AM IST