JNU row: University rusticates Umar Khalid, imposes fine on Kanhaiya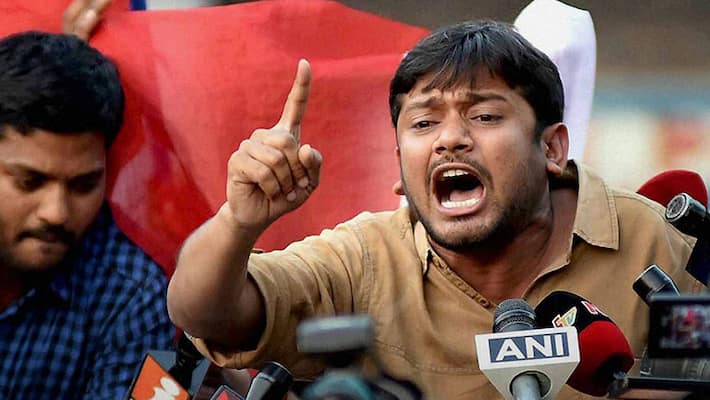 Jawaharlal Nehru University (JNU) imposed a fine of Rs 10,000 on student union leader Kanhaiya Kumar and rusticated three others for varying durations over their alleged role in the controversial February 9 event. Following a public event, these four students were charged with sedition, an action which had sparked outrage and triggered protests.
The enquiry committee has rusticated Umar Khalid for one semester and a fine of Rs 20,000 has been slapped. Another student's leader Anirban Bhattacharya has been rusticated till July 15. Anirban has been barred from JNU campus for a period of five years from July 23.
Kashmiri student, Mujeeb Gattoo, has been rusticated for two semesters. A penalty of Rs 10,000 has been imposed on ABVP member and JNU students' union (JNUSU) joint secretary Saurabh Sharma.
JNUSU president Kanhaiya, Umar and Anirban were arrested on charges of sedition in February in connection with the controversial event and are out on bail.
Their arrests had triggered widespread protests at JNU and many other universities, following which the opposition had accused the government of attempting to stifle dissent.
While Umar and Anirban were blamed for "triggering communal violence" and "disrupting" communal harmony on the campus, Mujeeb was found guilty of participating sloganeering.
Kanhaiya was pronounced guilty of indiscipline and misconduct.
Five more students have been imposed fine of Rs 20,000 each for "violating" disciplinary norms.
The JNU had constituted a five-member high-level enquiry committee to investigate the controversial event at the campus on February 9.
Last Updated Mar 31, 2018, 6:35 PM IST